Duterte's Ban Clouds Philippines' Casino Push, Gaming Chief Says
(Bloomberg) -- The Philippines' gaming chief said she will ask President Rodrigo Duterte to relax a ban on new casino licenses as the nation risks losing out on a gaming boom for which its Asian neighbors are lining up.
A moratorium on new casino licenses that took effect in January 2018 could drive away gaming investments, Andrea Domingo, the head of the state gaming regulator said in an interview on Tuesday in Manila. She hoped Duterte can be persuaded to implement a selective ban when she meets the president as early as this week.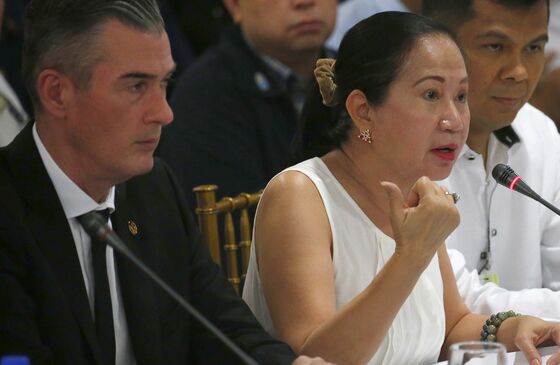 "Gaming seems to be the sunrise industry now in Asia," Domingo said. "There are still areas in the Philippines that can still absorb and benefit from these investments, which won't go here with the current ban."
Domingo's efforts are aimed at ensuring the nation has a shot at becoming a regional gaming hub despite Duterte's decision to halt new casino approvals. While Philippines has shut its doors, others such as Japan, Vietnam, Cambodia and Myanmar have been aggressively raising their game.
Read here: Osaka Ups Odds of Hitting $13 Billion Casino Revenue by 2025
"It's better to be discerning in giving new licenses rather than a complete ban," said Rick Santos, chairman at real estate consultant Santos Knight Frank. Domingo sees casinos as a tourism magnet and recommends banning them in areas not accessible for foreign travelers since that would encourage the locals to gamble.
Here are more excepts from the interview:
The last five permits that were awarded outside of the Philippine capital, will open in the next five years with a combined investment of at least $1.5 billion.
Gross gaming revenue is targeted to rise to 217 billion pesos ($4.1 billion) this year from about 200 billion pesos in 2018, driven by onshore and online casinos.
The gaming agency has licensed 13 casinos including ventures of Genting Hong Kong Ltd., Melco Resorts & Entertainment Ltd. and Universal Entertainment Corp.