Dust Cloud Over EDF's U.K. Hinkley Site After Silo Collapses
(Bloomberg) -- A dust cloud hung over the building site of Electricite de France SA's U.K. Hinkley Point C nuclear plant after a silo in the concrete-making area collapsed.
The incident occurred at around 7:30am on Wednesday, nobody was injured and emergency services were not required, a company spokesman said in a statement. An investigation has begun into the cause of the event.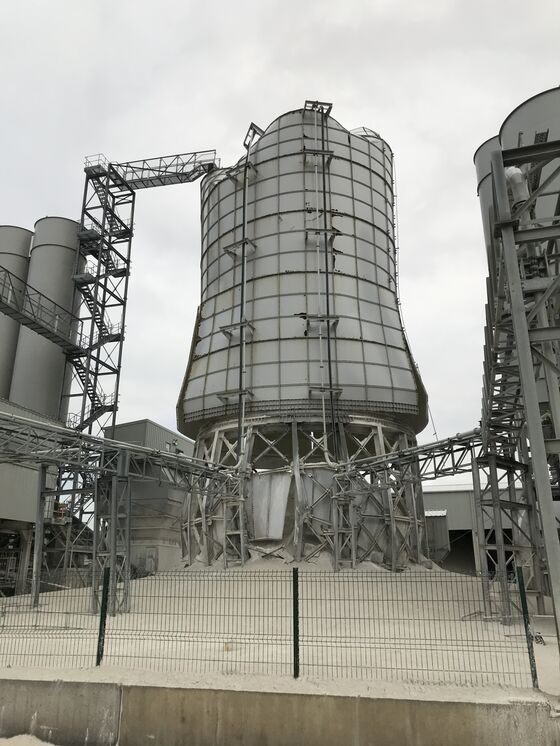 The material in the dust cloud was ground granulated blast furnace slag and is used to make concrete, Nigel Cann, construction director at Hinkley Point C said in a blog on EDF's website. It's not harmful to people and because it's a fine, light powder it made a visible cloud of dust after falling, he said.
The silo wasn't part of the permanent power station and isn't part of the nuclear reactor, he said.
Work at Hinkley Point C is continuing through the coronavirus pandemic with about half the 5,000 workers allowed on site. Earlier this month the company reported completing the 49,000-ton base for the second reactor on schedule.
Hinkley Point C is the first new nuclear power station to be built in the U.K. for over 20 years. The reactor is still under construction and is due to be complete in 2025.