Dunkin' Donuts Rebrands as Dunkin'
(Bloomberg) -- Dunkin' Donuts is becoming just Dunkin'.
The coffee-and-doughnut chain, which will make the change official in January, is following in the footsteps of companies like Walmart Inc. (which recently removed its pesky hyphen), WW (previously Weight Watchers) and IHOB (technically still IHOP, but it temporarily rebranded earlier this year to call attention to its burgers). The company announced the new name in a statement on Tuesday.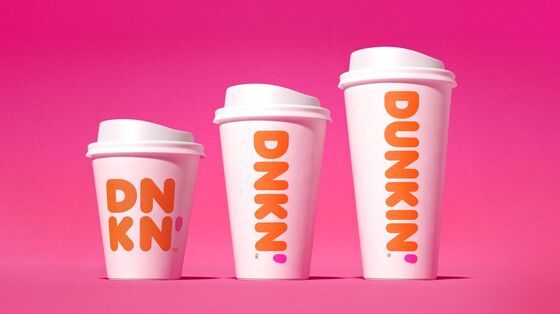 The move shows how companies are increasingly putting value on shorter, snappier monikers. Tony Weisman, chief marketing officer for the chain, said the simpler name will "create an incredible new energy for Dunkin', both in and outside our stores."