Dubai Hotel Billionaire to Decide on IPO by Early Next Year
Dubai hotel mogul Khalaf Al Habtoor will make a decision on listing his firm in the next three to four months, amid a series of moves by the emirate to encourage family-owned businesses to go public.  
The firm will either list the entire group or each of its units "one by one," the founding chairman of Al Habtoor Group said in an interview with Bloomberg TV on Tuesday. Dubai's government "is encouraging everybody, which is excellent," he said. 
The billionaire told Arabiya TV last week the company may list 30% or 35%, possibly in the third quarter of next year. The announcement comes amid a series of reforms on Dubai's stock exchange aimed at bolstering liquidity, including incentivizing local companies to go public.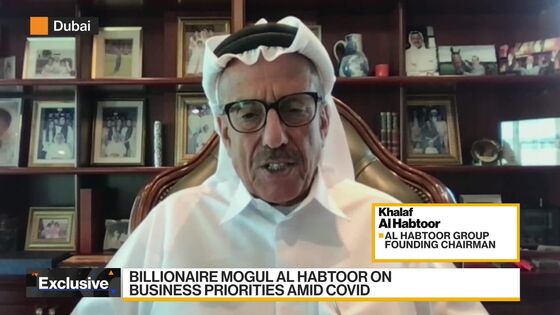 Al Habtoor owns hotels in Dubai, including the Waldorf Astoria on the man-made island Palm Jumeirah, as well as car dealerships, residential properties and schools.
Al Habtoor said the business was doing well. That mirrors the broader rebound in Dubai, where property sales are at decade highs and hotel occupancy above 2019 levels. Expo 2020, one of the world's biggest in-person events since the pandemic, has been attracting both residents and visitors fleeing new lockdowns.
"We can see the light not at the end of the tunnel, but beyond the tunnel," Al Habtoor said. "In all our sectors, there's a huge improvement. We are doing very, very well."