Drugmakers Broaden Pitch for Covid Therapy as Case Rate Slows
(Bloomberg) -- As Covid-19 cases decline, Regeneron Pharmaceuticals Inc. and Vir Biotechnology Inc. are seeking new life for their monoclonal antibody therapies as preventative drugs, targeting millions of people worldwide with compromised immune systems.
The list of conditions is long, ranging from blood cancers to organ transplants and diseases such as multiple sclerosis and HIV. In some cases, the maladies themselves weaken the immune system; in others, it's the drugs the patients must take. But in all cases, this group of patients is left wide open for dangerous opportunistic infections.
Financial analysts have recently questioned the therapies' longterm prospects. But drugmakers say Covid won't be gone any time soon, and their antibodies may have the potential to protect people with compromised immune systems moving forward. The new pitch comes with pandemic restrictions ending, low inoculation rates in some U.S. states and emerging research suggesting vaccines don't fully protect many within this vulnerable patient group.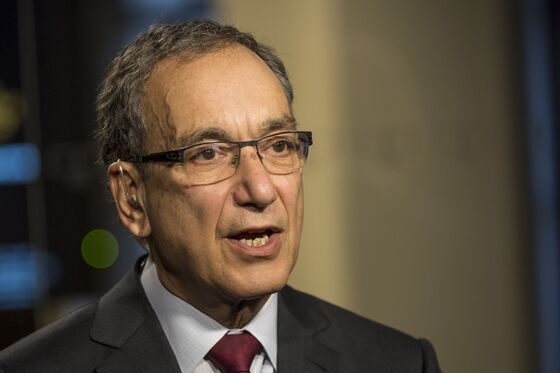 "We see a huge unmet need there," said George Scangos, chief executive officer of Vir, a San Francisco-based company that produces an antibody with GlaxoSmithKline Plc.
Monoclonal antibodies are man-made proteins designed to mimic the activity of our immune systems. Currently, they are only authorized in the U.S. to treat patients with mild to moderate Covid-19 who are at risk of progressing to severe disease. Still, the drugs are significant revenue producers.
Regeneron, for instance, has said it's getting $2,100 per dose in sales to the U.S. government, and that it's recently been contracted to deliver as many as 1.25 million doses to the government for as much as $2.625 billion.
Now the goal of ongoing research and studies under consideration is to expand the use of antibodies as a prevention drug that can be taken regularly over a period of time. In a 2016 study, federal researchers found that almost 3% of adult Americans are immunocompromised, based on 2013 data.
Doctors, however, remain cautious. They're waiting to see information on the drugs' effectiveness longer term, and they're worried about the feasibility of regularly administering the antibodies, which only last for a limited time.
"There may be risks or harms for some of these interventions and the benefit may not be as great as we think," said Michael Ison, a professor of medicine and surgery at Northwestern Medicine in Chicago.
Vir Biotechnology is planning a large trial testing preventive use of the drug to start in the second half of this year. It also wants to do sub-trials for distinct immunocompromised groups, since people with different conditions may respond differently, Scangos said.
Regeneron, meanwhile, has granted dozens of compassionate use requests to give the antibody cocktail it makes with Roche Holding AG to immunocompromised patients for prevention, George Yancopoulos, Regeneron's chief scientific officer, said in an interview.
The Tarrytown, New York-based company has already done a large prevention trial, finding its antibody cocktail reduced the risk of symptomatic Covid by 81% among household contacts of infected people. It submitted the data to the U.S. Food and Drug Administration and requested the drug's emergency use authorization be expanded to include Covid prevention.
Because the virus is going to be around "for a very long time," Yancopoulos said, "we're going to be having to come up with a way to allow immunosuppressed, immunodeficient patients to get on with their lives."
The trial tested the drug as a single dose in a high-risk setting where a close contact was infected. But Yancopoulos said, based on the results, he sees preventive use in other potential settings, as well, including to provide protection for immunocompromised people over time through regular dosing.
As Regeneron awaits a decision from the FDA, it's working with researchers to design future studies focused on the immunosuppressed, Yancopoulos said.
If the agency allows anyone without antibodies to use the drug for prevention, immunocompromised people who don't respond to the vaccines could then immediately access the drug. In that case, it may make more sense to observe patients in the real world than conduct controlled trials where some participants are given placebos, Yancopoulos said.
Many immunocompromised patients already receive other kinds of antibodies and drugs to prevent other types of opportunistic infections, so the concept isn't new.
Yancopoulos's view for the immune compromised facing risks from Covid is "if your body can't make antibodies, then the next best alternative is to give you these antibodies."
Eli Lilly & Co. said in a statement it currently has no studies planned to evaluate its antibody cocktail in vaccinated patients, but it's working with regulators to explore expanding the emergency use authorization of its drug for preventing spread in high-risk populations such as nursing home residents.
The company found in a trial that one of the antibodies in its cocktail reduced the risk of contracting symptomatic Covid by as much as 80% for those patients.
Research on immunocompromised patients so far has focused on whether they developed antibodies after vaccination, but antibodies aren't the only immune response that can help protect people, according to Northwestern's Ison, who helped lead the rollout of monoclonal antibodies for treatment in his hospital several months ago.
That's why more information is needed on whether vaccinated patients actually need additional drugs, he said.
Moreover, if patients do lack responses in other parts of the immune system after vaccination, it's not yet known whether antibodies alone can provide sufficient protection, said Vincent Rajkumar, a professor of medicine at the Mayo Clinic.
Doctors have also questioned the practicality of using the drugs for long-term protection. Vir sees its monoclonal antibody lasting as long as six months, while Regeneron anticipates its antibody cocktail would require once-monthly use. Regeneron's therapy has already been authorized as an injection.
Additionally, if there's little virus circulating, it may not be worth it to continuously give people the drug over a long period, said Kathryn Stephenson, an assistant professor of medicine at Harvard Medical School who was a site principle investigator for Regeneron's prevention trial.
Instead, Stephenson said, it may make more sense to administer it in higher risk periods, such as during a surge or going into the winter.
A further concern is the ability of the drugs to stay effective against variants, said Alfred Kim, an assistant professor of medicine at Washington University in St. Louis. The U.S. canceled orders for Eli Lilly's bamlanivimab, for example, due to fears of reduced effectiveness against new strains.
After vaccination, people can generate a diverse array of antibodies that could potentially neutralize new variants, but that doesn't happen when giving someone antibodies, he said.
Regeneron has been making new antibodies in anticipation of variants, Yancopoulos said.
Vir took a different approach from other drugmakers by looking for a Covid antibody in a patient who recovered from SARS, another type of coronavirus, Scangos said. The thought was an antibody that neutralizes both Covid and SARS binds to a part of the virus that hasn't changed and so could be more formidable against variants.
Even then, the company also has other antibodies it's bringing forward in case they'll be needed in a cocktail with its current drug, Scangos said.