Draghi Ally Seen as Top Candidate to Run Italy's State Lender
(Bloomberg) -- All the signs are pointing to Italian Prime Minister Mario Draghi naming Dario Scannapieco as the next head of state-backed lender Cassa Depositi e Prestiti SpA, placing a long-time ally into one of the most high-profile posts in the country.
That is the view of many people familiar with the situation who asked not to be named discussing the issue. But the final choice remains with Draghi, according to one official familiar with the matter, who said the premier has still not made up his mind definitely.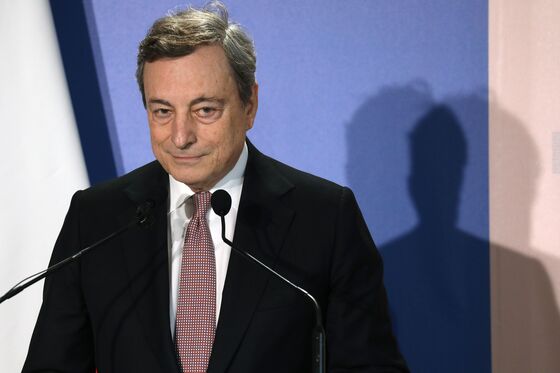 An announcement is expected later today or even Thursday morning. Representatives for Draghi's office declined to comment, as did Scannapieco's spokesman.
The appointment could mark a significant policy shift for the lender, which plays an outsized role in shaping Italy's corporate landscape. With 512 billion euros ($625 billion) in assets, Cassa Depositi, controlled by the Treasury, is bigger than most of Italy's banks and has large stakes in many of the country's largest companies. The lender is also set to play a key role in the plan to channel billions of euros in European Union funds into Italy's economy.
Scannapieco's career makes him an obvious pick. He's currently deputy president of the European Investment Bank and has ties with Draghi dating back to the 1990s, when the two worked together and Draghi was driving the privatization of state assets.
The other candidate still in race for the job is Fabrizio Palermo, Cassa Depositi's current chief executive officer, who could get a second mandate.
Palermo, who was appointed by Draghi's predecessor Giuseppe Conte, has overseen a string of key strategic deals that transformed the lender into the country's most powerful public holding that had corporate Italy taking notice.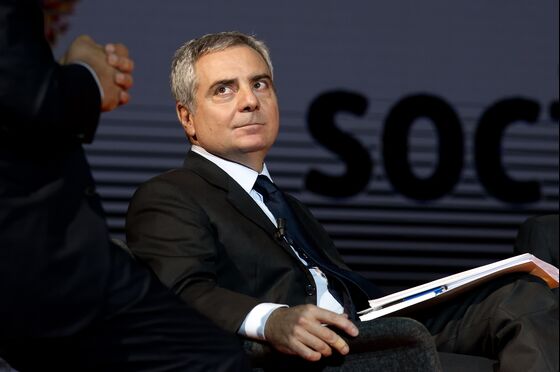 His confirmation would come as a surprise, as Draghi has so far opted to change some crucial top officials appointed by Conte.
Among other deals, Cassa Depositi has raised its stake in Telecom Italia SpA, engineered a deal for the sale of stock-exchange manager Borsa Italiana which included the acquisition of a stake in France's Euronext, and become the largest shareholder in digital payments giant Nexi SpA.
The next chief will now have to guide the state lender through final talks on the 9.1 billion-euro ($11.1 billion) acquisition of highway manager Autostrade from the Benetton family's Atlantia SpA.