Donnery, Sibley Among Favorites to Succeed Lane, Odds Signal
(Bloomberg) -- Sharon Donnery is set to succeed Philip Lane as governor at the Irish central bank. At least according to betting markets.
Donnery, currently deputy governor for central banking, is even money to get the job according to PaddyPowerBetfair Plc.'s Paddy Power unit. That means a gambler would win one euro ($1.13) for every euro wagered. Ed Sibley, the bank's deputy governor for prudential regulation, is 4/1, meaning a punter would win four euros for every one euro bet.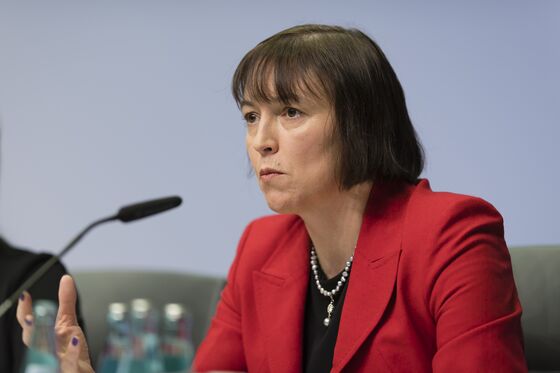 The Harvard-trained Lane is poised to to replace ECB Chief Economist Peter Praet, leaving Donnery in poll position to become the first woman to lead Ireland's central bank.
Among other potential candidates, Derek Moran - the top public servant at the finance ministry - is 9/2 while Alan Ahearne, an economist at NUI Galway is 8/1.
Niamh Moloney, a professor of law specializing in EU financial market regulation at the London School of Economics is 20/1 as is John McCarthy - chief economist at the finance ministry. Paul Ryan, head of the international finance division at the ministry is 25/1. Ahearne, Moran and Moloney all sit on the central bank commission, the equivalent of its board of directors.