Disney Renews Contract for 'Star Wars' Chief Kathleen Kennedy
(Bloomberg) -- Walt Disney Co. signed Lucasfilm Ltd. President Kathleen Kennedy to a new three-year contract, showing the company still has confidence in her despite a disappointing box office for the most recent film in the "Star Wars" franchise.
Kennedy, the long-time producer behind films such as "Jurassic Park" and "Back to the Future," joined San Francisco-based Lucasfilm before Disney's 2012 purchase of the company. Since then, she has rebooted the "Star Wars" franchise, releasing four films, with more in the works.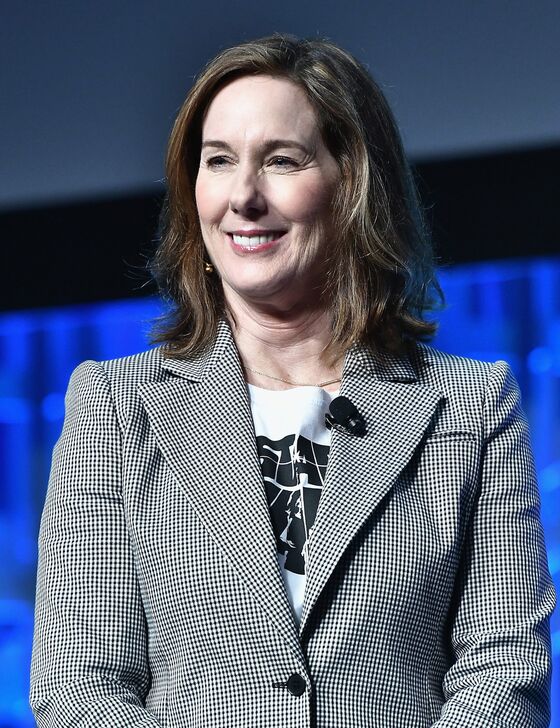 After a big start with 2015's "Star Wars: The Force Awakens" taking in more than $2 billion in worldwide ticket sales, the franchise hit some turbulence. Last year's "Star Wars: The Last Jedi" was viewed as disappointing by some die hard fans and "Solo: A Star Wars Story," released just six months later in May, was an outright dud, grossing $392.8 million worldwide, the lowest in the saga's four-decade history.
In an interview with The Hollywood Reporter this month, Disney Chief Executive Officer Robert Iger said he took full responsibility for producing "Star Wars" films "a little too much, too fast." He said the company would be more careful about the volume and the timing in the future. Hollywood Reporter reported the news of Kennedy's extension earlier Friday.
The franchise remains a critical one for Disney, with two new theme-park attractions due to open next year along with another installment in the series. Disney is also producing a "Star Wars" TV show for its new streaming service, also scheduled to launch next year.