Dick's CEO Sees Under Armour Rebound, Helped by 'The Rock' Shoe
(Bloomberg) -- Dick's Sporting Goods Inc. is mending its relationship with Under Armour Inc., one of the retailer's most important brands, after sales of the apparel maker's products slumped last year, Chief Executive Officer Edward Stack said.
Stack has been vocal about how changes at Under Armour crimped Dick's sales. Speaking with Bloomberg News Monday, he declined to be specific about the financials, but said the sporting-goods chain was caught flat-footed.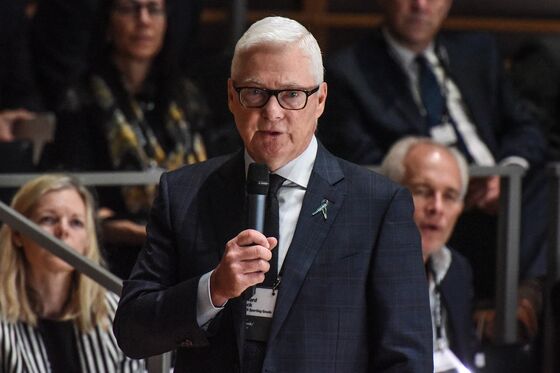 "We've talked to them about getting back to the core aspects of their business," Stack said. "We've got some exclusives coming up with Under Armour, and at least on the men's side and boy's side, we think the worst is behind us."
Read more: Sporting goods sales stabilize in February
Sales flagged so much that Stack called out Under Armour directly in August, saying the company was one of the three causes of shrinking same-store sales. The other two were electronics, a business Dick's dropped, and hunting, which saw a steep decline after the company stopped selling high-capacity magazines and assault-style rifles.
Dick's obviously isn't the only large retailer to sell Under Armour. To differentiate themselves from competitors, retailers typically seek some exclusivity from Under Armour -- in specific colors, styles or products. That way, there are specific reasons to shop for the company's products at Dick's.
Under Armour strayed from that model, Stack said, a problem that both sides have worked to fix. Looking forward, for example, Dick's will be the primary retailer for shoes from actor and Under Armour endorser Dwayne "The Rock" Johnson.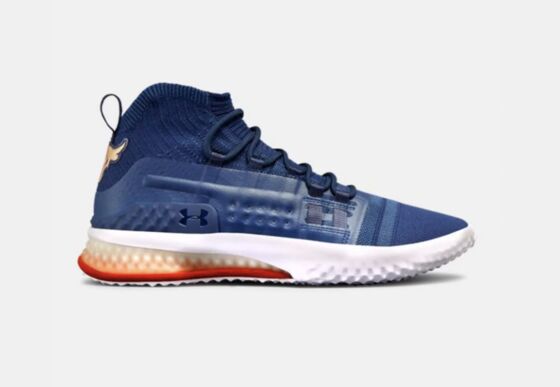 Under Armour, which declined to comment, is near the end of what Chairman and CEO Kevin Plank has called a "multiyear transformation." It has historically been a critical partner for Dick's -- the company's massive growth from 2011 through 2015 translated into years of strong sales for many of its retailers.
"I don't know if it will get back to where it was," Stack said of his Under Armour business. "But I think we've hit the bottom and I think it will start to move positive on the men's side and the boy's side."