Republican Mike DeWine Wins Ohio Governor Election
(Bloomberg) -- Republican Mike DeWine defeated Democrat Richard Cordray, the former head of the Consumer Financial Protection Bureau, and two third-party candidates to become Ohio's next governor, NBC and ABC projected.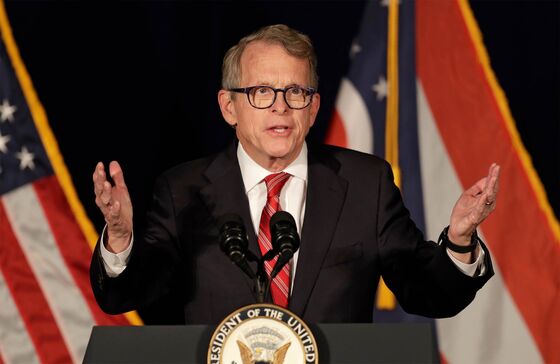 DeWine, a former U.S. senator and the state's attorney general, keeps the Ohio governorship in Republican hands after 2016 presidential candidate John Kasich leaves office early next year because of term limits. Cordray resigned from the bureau last year to run and had touted his enforcement actions that he said secured $12 billion for consumers.