Deutsche Bank CFO Sees Robust Investment Banking Revenue
Deutsche Bank AG said its traders and dealmakers performed better than expected in the third quarter, allowing Germany's largest lender to invest in initiatives to boost controls and growth.
Revenue at the investment banking division will fall about 10% in the third quarter from a year earlier when a global trading boom led to surging income, Chief Financial Officer James von Moltke said Thursday at a conference hosted by Bank of America. The consensus forecast from analysts polled by Bloomberg currently sees third-quarter investment banking revenue down 19%.
Deutsche Bank also plans to book about 700 million euros ($820 million) in additional restructuring costs in the remainder of the year -- for IT investments, job cuts and reductions in office space -- and is counting on robust revenues in the investment bank and lower-than-expected credit provisions to offset the hit, von Moltke said.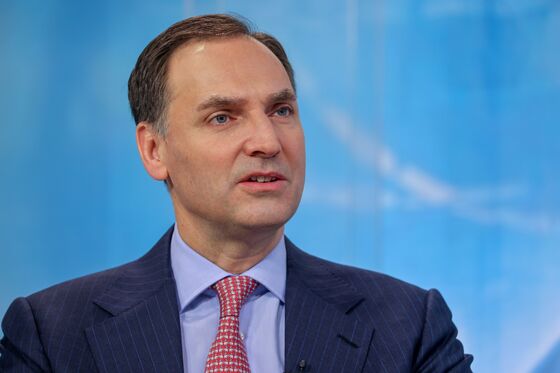 Deutsche Bank is approaching the final stretch of a four-year turnaround plan announced by Chief Executive Officer Christian Sewing in 2019. Sewing has faced a number of cost headwinds but has repeatedly reaffirmed his profitability target for next year, as a global market rally lifts income from trading securities and advising on deals while defaults from the pandemic remain low.
Credit provisions for the full year will likely come in at 15 basis points of Deutsche Bank's loan book, von Moltke said, improving guidance of 20 basis points given in late July. The guidance translates into about 670 million euros in credit provisions, compared with 1.8 billion euros last year.
Deutsche Bank rose 1.3% at 12:30 p.m. in Frankfurt trading, bringing gains this year to 19%.
Investment banking head Mark Fedorcik said last week that revenue from trading securities accelerated in August and the first weeks of September after a slow start to the quarter. There's also "robust activity" in parts of the financing unit and in the business of advising on deals and capital raisings, he said, confirming previous guidance from the company that overall revenue at his division this year will be about 9.3 billion euros ($10.9 billion).