Deutsche Bank's Schuetz Exits After Wirecard Trades Scrutiny
(Bloomberg) -- Deutsche Bank AG supervisory board member Gerd Alexander Schuetz is stepping down after regulators began scrutinizing his trading in Wirecard AG and he told the failed payments company's former chief executive officer to go after the Financial Times newspaper over its critical coverage of the company.
Schuetz will leave the bank following this year's shareholder meeting on May 27, he said in an emailed statement late Wednesday. He initially joined the supervisory board as a representative for Chinese conglomerate HNA Group, which was once one of the bank's largest investors before gradually selling the stake as it ran into debt problems. Schuetz later bought the remaining stake from HNA before selling what was left at the end of last year.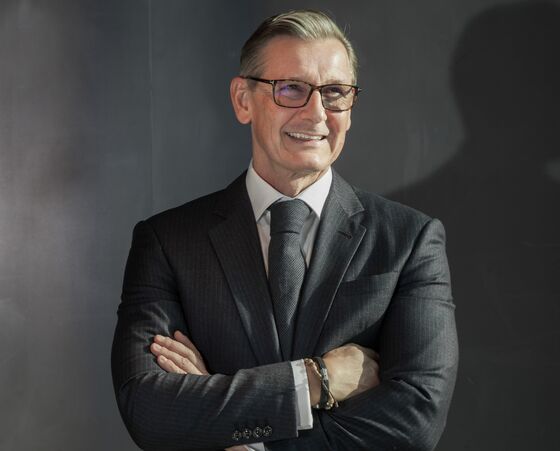 His departure removes a headache for Chairman Paul Achleitner, who had been enjoying a year of relative calm until the email exchange became public in January. Investors and lawmakers have faulted Schuetz's actions and questioned Deutsche Bank's code of conduct, at a time when Germany's biggest bank still works to repair an image damaged by past scandals.
German financial watchdog BaFin has also been conducting a preliminary assessment of Schuetz's trading, including options on Wirecard shares around the time that SoftBank Group Corp. announced a plan to invest in the company in 2019, people familiar with the matter have said. The SoftBank deal helped bolster confidence in the stock, which had come under pressure at the time from reports in the Financial Times alleging accounting irregularities.
"I am pleased to be able to dedicate the time gained by my resignation to other obligations such as my work on the supervisory board of Cyan Security AG, which I have led since January 2021," Schuetz, who is also the co-founder of Austrian asset manager C-Quadrat, said in the statement.
Deutsche Bank is expected to publish an agenda for its AGM in the next couple of days, and may then disclose Schuetz's replacement. He was first elected to the supervisory board in May 2017, according to the bank's website.
Wirecard collapsed last June, becoming Germany's biggest corporate scandal in recent memory. The company had been unprofitable for years and relied on fake transactions with overseas partners to cover up the fraud. Former CEO Markus Braun was arrested last year and has been in a jail near Munich since. His second in command remains a fugitive.
Deutsche Bank has sought to distance itself from Wirecard both financially and in terms of its reputation. The German lender has worked to improve its standing after paying billions of dollars in misconduct fines over the last decade.
The lender took the unusual step of publicly rebuking Schuetz over his emails, calling them unacceptable in tone and content. Achleitner made similar points in a phone conversation with Schuetz, Bloomberg reported.