Deutsche Bank CFO Has One More Item on Wish List for Regulators
(Bloomberg) -- Deutsche Bank AG praised regulators for rushing to help Europe's lenders in the pandemic, but said there was one thing on its wish list that didn't make the cut: suspending contributions to region's fund for winding down failed banks.
Postponing such payments by a year would have freed up about 9 billion euros ($10.3 billion) of capital that banks could have used to support lending, James von Moltke, Deutsche Bank's chief financial officer, said Wednesday at a virtual panel discussion.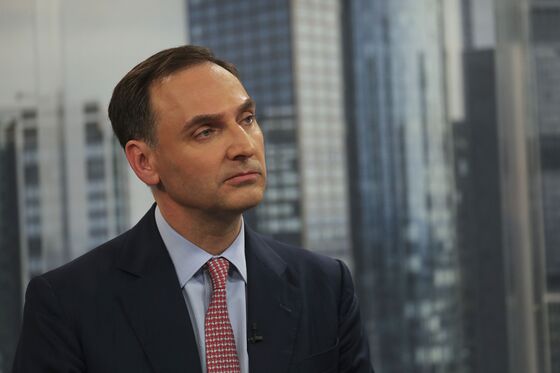 While such a measure was discussed and the German government was open to moving back contributions by one year, it wasn't able to reach a deal with other European countries, German Deputy Finance Minister Joerg Kukies said at the same event.
European regulators and politicians have extended unprecedented relief to banks by letting them dip into capital buffers and take a more flexible approach to setting aside funds for bad loans to keep credit flowing to companies. Yet, as business failures reverberate through the economy and blow a hole in lenders' balance sheets, the fund for handling failed banks may also have to be tapped.
Von Moltke praised the speed with which public authorities had reacted and said that the banking industry also wants to work with regulators to implement an update to a framework known as Basel III in a way that doesn't impair its ability to provide loans.
The European Commission will present its proposal for how to introduce the standards by the end of the year or early next, John Berrigan, a senior official at the European Union's executive arm, said on the panel. He also signaled that there may ultimately be flexibility in how they will be applied.
"We have to keep the whole regulatory framework under review dynamically because we simply don't know where we're going to be six, nine, 12 months from now," he said.