Democratic Voters Just Want Someone to Beat Trump, Poll Says
(Bloomberg) -- Facing a crowded primary field for the 2020 presidential nomination, Democratic voters say in a poll all they want is someone who can beat Donald Trump, not someone they agree with on most issues.
Fifty-six percent of Democratic and Democratic-leaning respondents say they'd back a strong contender against Trump even if they disagreed with the candidate on most points, according to a Monmouth University survey. Just 1-in-3 of those tallied said they'd like to see a candidate they always side with even if it means losing to Trump.
"In prior elections, voters from both parties consistently prioritized shared values over electability when selecting a nominee," Patrick Murray, director of the Monmouth University Polling Institute, said in a statement. "It looks like Democrats may be willing to flip that equation in 2020 because of their desire to defeat Trump. This is something to pay close attention to when primary voters really start tuning into the campaign."
Read more: As Schultz Floats 2020 Bid, Bloomberg Warns Such Moves Aid Trump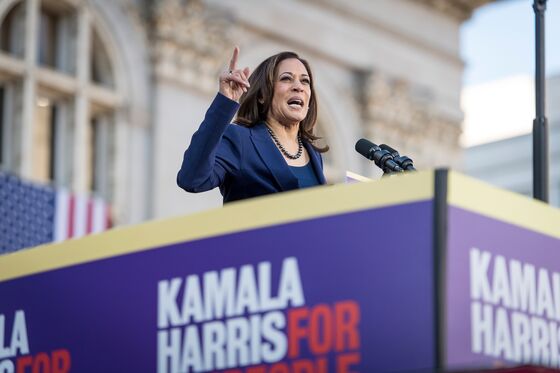 The survey found that of 19 announced or likely Democratic hopefuls, former Vice President Joe Biden led the pack with the support of 29 percent of respondents, followed by 16 percent for Vermont Senator Bernie Sanders, an independent who caucuses with Democrats, and 11 percent for California Senator Kamala Harris.
With the election 21 months away, 57 percent of registered voters say they want someone else in the White House, while 38 percent want Trump to be re-elected. Those responses are similar to a Monmouth poll from November.
Monmouth surveyed 735 registered voters in the U.S. by phone Jan. 25-27 for the poll, which has an error margin of plus or minus 3.6 percentage points. For the questions tracking Democratic voters, it is 5.5 percentage points.