Another New York Democrat Calls on Cuomo to Resign
(Bloomberg) -- Democratic New York state senator James Skoufis called on Governor Andrew Cuomo to resign on Wednesday in the wake of three sexual-harassment allegations and accusations Cuomo covered up the true count of nursing-home deaths.
Skoufis joins a growing, bipartisan chorus of lawmakers calling for Cuomo's resignation and questioning Cuomo's choice to stay out of the public eye, a move they say could derail the state's pandemic response and economic recovery.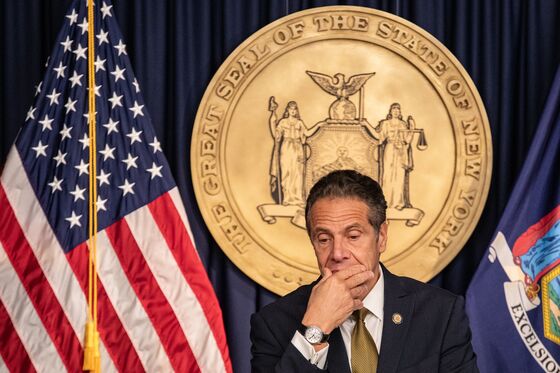 Cuomo last held one of his daily televised virus briefings, which drew critical acclaim during the height of the pandemic and won him an Emmy Award, on Feb. 19. It's the longest stretch of time Cuomo has stayed out of the public eye since the pandemic began.
"The silence speaks volume," he said in a statement Wednesday. "At a time when our state is demanding answers and accountability, we are instead met with attempts to unduly influence an investigation and, otherwise, silence."