Democrat Gillum Concedes Florida Governor Race in Video Post
(Bloomberg) -- Democrat Andrew Gillum officially conceded in the race for Florida governor in a video posted to Facebook. Gillum congratulated Republican Ron DeSantis on his victory.
In the concession video, Gillum said he would work to perfect the state's electoral system. "We need to update Florida's election system and bring it into the 21st century," Gillum said.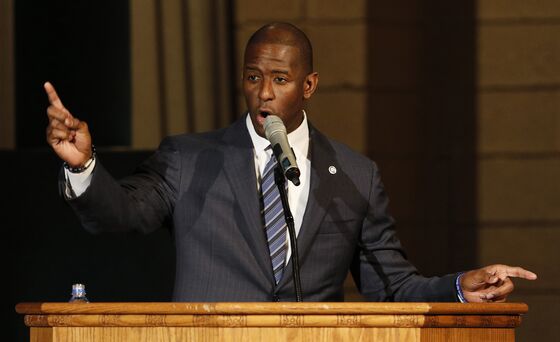 The state's governor race had gone to a recount earlier in the week. The machine recount for the gubernatorial race finished Thursday, where DeSantis appeared to narrowly defeat Gillum.