Delivery Hero to Buy Mideast Grocery Service InstaShop
(Bloomberg) -- Delivery Hero SE has agreed to buy InstaShop at a $360 million valuation, expanding the Berlin-based food-delivery's grocery service in the Middle East and North Africa.
Delivery Hero will initially pay $270 million and is deferring the rest until InstaShop hits growth and profitability targets in the coming years, the company said in its half-year report on Thursday. The takeover is part of the German company's expansion of its so-called quick-commerce business, which delivers small batches of groceries, pharmaceuticals, electronics and other household goods to customers in less than an hour.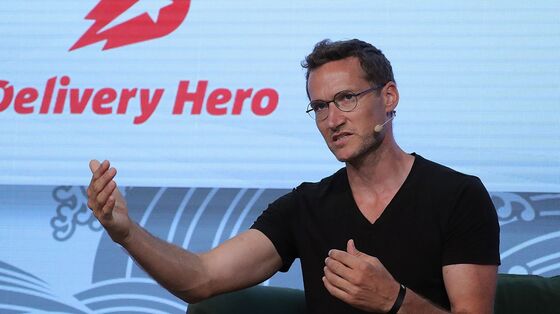 Food-delivery services have been on a buying spree worldwide, with Silicon Valley giants like Uber Technologies Inc. and Amazon.com Inc. branching out into the sector. The deal follows from Delivery Hero's acquisition of a majority stake South Korea's Woowa Brothers Corp. at a $4 billion valuation in December, though Chief Executive Officer Niklas Ostberg said the company isn't interested in megadeals at the moment.
"With InstaShop, we're adding new capabilities when it comes to quick-commerce and in groceries in particular," Ostberg said in an interview on Bloomberg Television. "Our core competence is to make sure customers get things really fast."
Delivery Hero, which recently replaced defunct payments company Wirecard AG in Germany's DAX benchmark index, also raised its estimates for segment revenues to as much as 2.8 billion euros ($3.3 billion), from up to 2.6 billion euros previously.
The company's shares fell 1.3% at 9:25 a.m. in Frankfurt and have gained 33% this year.