Debt-Free College Bill Resurfaces as Democrats Shape 2020 Runs
(Bloomberg) -- Two Democratic lawmakers are moving ahead with legislation to tackle ballooning student-loan debt, an issue that's becoming a central campaign concern for the party's 2020 hopefuls.
Hawaii Senator Brian Schatz and Wisconsin Representative Mark Pocan, who aren't running for president, are reintroducing legislation they say will leave students debt-free within five years of graduating. States under their plan would receive a one-to-one federal match for higher education appropriations to pay for student fees.
"This bill is for the person who does everything right — who goes to school, who gets the grades, gets into college — does everything that society asks them to do and then they're financially upside down because they did all of the right things," Schatz said at the Hart Senate Office Building on Wednesday. "There's something wrong with a society that says it values higher education but punishes you for pursing it."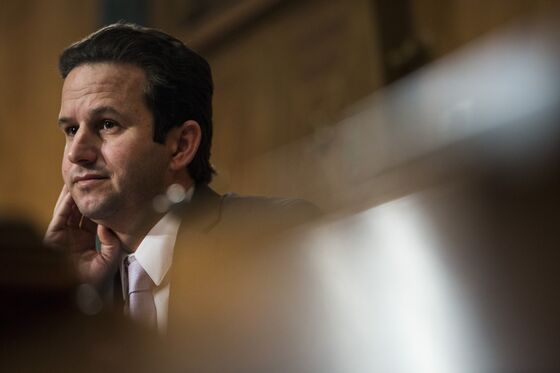 The earlier bill died in committee during the 115th Congress. While the fate of this legislative proposal is uncertain, Pocan is optimistic.
"I really think it's real this time," he said. "Really this is an idea that's worthy of a national debate." With student-loan delinquencies surging to records last year, the issue remains potent for presidential campaigns.
Democratic Senators and 2020 hopefuls Kamala Harris of California, Cory Booker of New Jersey and Kirsten Gillibrand of New York all signed on as cosponsors to the Schatz-Pocan proposal in 2018. Senator Elizabeth Warren of Massachusetts has declared "debt-free" college a staple on her platform. Vermont Senator Bernie Sanders, an independent who caucuses with Democrats, has touted free tuition at colleges, while former Obama cabinet member Julian Castro has expressed support as well.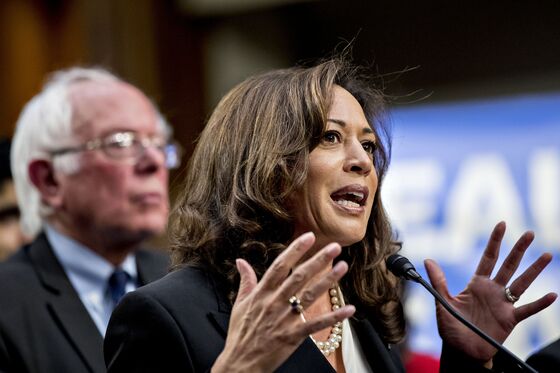 One exception is Senator Amy Klobuchar of Minnesota, who is positioning herself as a moderate in the Democratic presidential field and last month rejected the idea of free college tuition.
Senator Patty Murray of Washington, the top Democrat on the Senate Health, Education, Labor and Pensions Committee, last week said proposals for tuition-free or debt-free college are "worthy of consideration."
Income levels for graduates "are not necessarily high enough for debt payments overall," said Ira Jersey, a Bloomberg Intelligence interest-rate strategist. "If you have a choice to pay your student loan or for food or housing, which do you choose?"