DeBlasio Invokes NYC State of Emergency, Bars Big Gatherings
Mayor Bill de Blasio declared a state of emergency for New York City, saying the city would work with the state to enforce its decree against gatherings of more than 500 people to combat the new coronavirus outbreak.
The mayor said the measures were necessary because the number of new cases tied to the virus was "striking and troubling," adding that he expected the situation to get more dire each day for the foreseeable future.
"This is going to be worse before it gets better," he said at a news conference Thursday, warning residents to expect a "long, painful episode" that will take months to get through. "We will lose some New Yorkers by the end."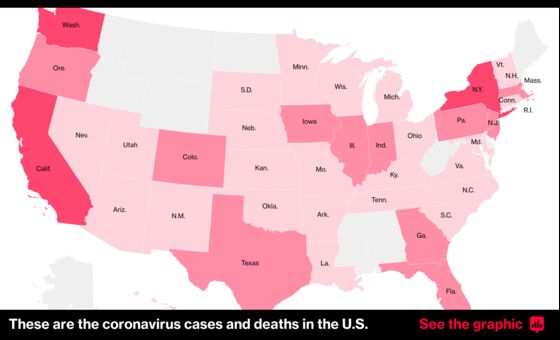 "We now have 95 confirmed cases, 42 new since yesterday," the mayor said, and he expects the city to hit 1,000 cases next week. Currently, 29 people are in mandatory quarantine and more than 1,700 in voluntary quarantine.
The ban on gatherings at large events could be "for a number of months," he said.
The order also applies to restaurants and bars, he said. Venues under 500 capacity will operate at 50% occupancy.
The mayor said the city wanted to keep schools open but that athletic activities, assemblies, parent-teacher conferences, school plays and recitals would be curtailed.
De Blasio also said the city planned to authorize 10% of the city workforce to work from home -- about 30,000 city employees.