Death Sentence for Iranian Journalist Accused in 2017 Unrest
Iran sentenced to death a journalist accused of fueling nationwide protests that gripped the country in December 2017, the semi-official Mehr news agency reported.
Rouhollah Zam, who was arrested in October 2019, was running a popular Persian-language news channel on the messaging platform Telegram from his home in France when the protests broke out. He also made frequent appearances on dissident Iranian satellite channels and was an outspoken critic of the Islamic Republic.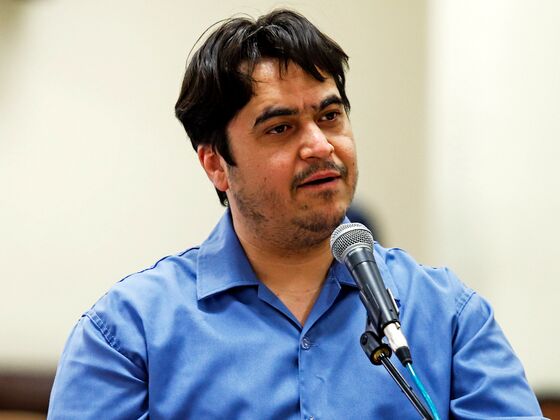 At the time of his arrest, Iran's state TV news released a report claiming that he had been lured to Iraq by undercover Iranian intelligence officers who then organized his detention and extradition to Iran. The sentence can be appealed.
Zam was convicted of "spreading corruption on earth," Gholamreza Esmaili, spokesman for Iran's judiciary, told reporters at a news conference on Tuesday, Mehr reported. The charge is often lodged against political prisoners accused of spying or undermining national security.
The demonstrations were sparked by discontent over rising living costs, then broadened into rallies against the religious and security establishment.
Esmaili also said an appeals court upheld a five-year sentence against Fariba Adelkhah, a dual national French-Iranian academic being held at Tehran's Evin prison since June 2019 on charges of spreading propaganda and endangering national security.