Dealmaker, Football Star David Sidoo Gets 90 Days in College Scam
(Bloomberg) -- Canadian dealmaker and football Hall of Famer David Sidoo was sentenced to 90 days in jail for paying $200,000 to have a surrogate take the SAT college entrance exam for his sons.
It was the second sentencing of the day in the U.S. college admissions scandal, coming hours after the mother of a former U.S. Treasury Department staffer got five weeks for paying a ringer to take college classes for her son so he could graduate while holding down his government job.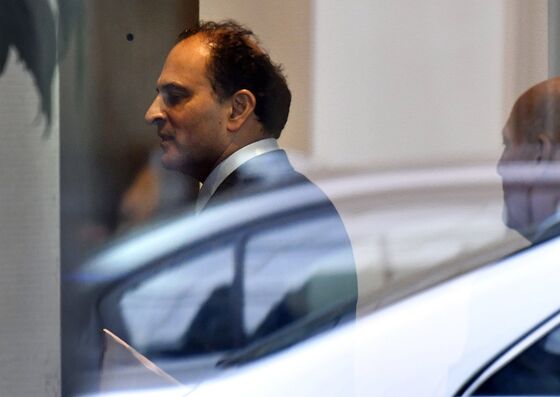 "You need to pay a conspicuous price for your conduct to deter others," U.S. District Judge Nathaniel Gorton in Boston told Sidoo on Wednesday by videoconference. "You have let your pride and your enormous wealth overcome all that you said you want to stand for in your works of charity."
Sentences for parents in the sprawling case have ranged from two weeks for "Desperate Housewives" star Felicity Huffman to nine months for former Pimco chief Douglas Hodge. Gorton, who also fined Sidoo $250,000, cited his philanthropy and said he was "impressed by your obvious remorse."
But because Sidoo isn't a U.S. citizen, he can't serve his time in a more lenient facility as others convicted in the college admissions scandal have. He will report to prison in September and spend the first 14 days in solitary confinement under pandemic quarantine procedures, his lawyer said.
The 61-year-old Vancouver venture capitalist, who pleaded guilty to wire fraud conspiracy, probably will never work in the industry again, and his athletic and philanthropic honors have been stripped away, his defense said in a court filing. Friends and former teammates wrote letters to the court calling Sidoo's crime "out of character."
"To the young men and women who looked up to me as a role model, you deserve better," Sidoo said at Wednesday's hearing.
More than 50 people have been charged in the case. Of the 38 parents, 28 have admitted guilt. They paid the scheme's mastermind to fix their children's entrance exam scores, funnel bribes to athletic coaches to get the kids on recruiting lists, or both, according to prosecutors.
The 10 parents left fighting the charges face trial in October and January. The second group includes private equity executive Bill McGlashan.