Day Trader in UBS Insider Case Says `the Volume Never Lies'
(Bloomberg) -- On a September morning in 2015, between 20 and 30 police officers surrounded the London apartment of day trader Walid Choucair, banged on the door and arrested him in an insider trading probe, a jury heard on Tuesday. He says he wasn't the real target of the investigation.
Officers from the National Crime Agency searched the apartments of Choucair and his mother in London's exclusive Knightsbridge neighborhood, two or three weeks after she'd had a heart attack, he told the court. He said he refused to answer questions from the police because he was upset that officers were stressing his mother despite her medical condition. She'd also had cancer in 2007 and was a diabetic, he said.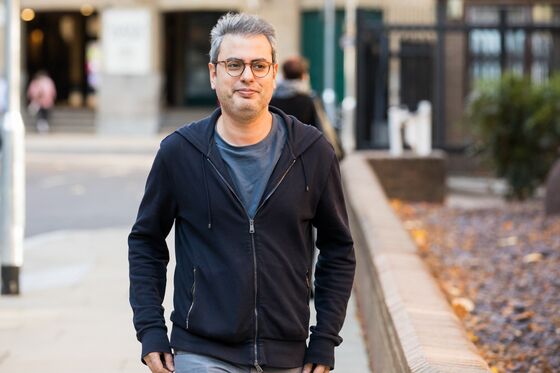 "I was angry," Choucair said, raising his voice in the London courtroom. "If my phones are being tapped and someone knows that this woman has had a heart attack. She was my only relative in the world. Why on earth would you go and raid her house at 6.30 in the morning, restrict her to her kitchen, saying you're looking for suitcases full of cash?"
Choucair, 39, and his friend, former UBS Group AG compliance officer Fabiana Abdel-Malek, 36, are on trial for five counts of insider trading. The Financial Conduct Authority accuses Abdel-Malek of leaking price sensitive information from the bank's deals database to her friend using burner phones, allowing him to trade on the information and land 1.4 million pounds ($1.8 million) in profits. Both deny the accusations.
Choucair raised his voice in court and started gesticulating as he recounted the events, including how he learned that he stumbled into the investigation and wasn't the target. In July 2014, Choucair met his friend and fellow day trader Alshair Fiyaz at the Four Seasons Hotel on London's Park Lane to discuss some trades they were planning, he told the court.
The conversation was recorded, Choucair said. Later that summer, Fiyaz told Choucair of the investigation, and then Choucair speculated whether the authorities were listening to his phones, he said.
Choucair said he didn't answer questions in his police interview because of his doubts about the case.
"I didn't trust them," Choucair said. "I knew the investigation wasn't about me. It was never about me."
As he spoke faster and became more animated, the judge broke him off.
"Sorry, your honor," Choucair responded. "I'm just getting a little emotional here."
Earlier, Choucair said that Abdel-Malek didn't leak him any information about the deals she had accessed on her internal system. He said he used a combination of rumors and market analysis to decide on his investments.
In one instance, a financial journalist who first worked at a U.K. newspaper and then established a blog told him that Goldman Sachs Group Inc. had been hired to advise Elizabeth Arden Inc. after the company had reported two quarters of bad results, Choucair said. That made him think that a sale was a possibility, he said.
He said he could also look at trading volume to see whether other investors were buying a stock, something that showed how many rumors there were.
"We have a saying in the market that the volume never lies," Choucair said. "If you want to see if other people are buying the same stock as you, you can look at the average volume and you can see if on any given day it's higher than the average to see if the rumor is already in the market."
Choucair said his trades proved he wasn't using information from Abdel-Malek. The deals he was focused on used data that was different from that on the UBS deals database, Choucair said.
When Choucair met Fiyaz at the Four Seasons, the defendant called a deals reporter for Bloomberg News, with whom he discussed a potential Targa Resources Corp. transaction, a trade he ended up staking $10 million on, Choucair said. Following the conversation, he said, he asked his fellow traders such as Fiyaz to help confirm whether a deal was coming. While they shared information, they didn't all trade on it, Choucair said.
"They're not sheep who are going to follow me and fall off a cliff," Choucair said. "They've got to make their own decision at the end of the day. We'd tell each other what we were doing, but that doesn't mean we'd always agree."