Danish Royals to Abandon Swiss Ski-Lodge Rents Amid Criticism
(Bloomberg) -- The heir to the Danish throne, Crown Prince Frederik, has had to abandon an arrangement in which he was personally collecting rent on a luxury ski lodge in the Swiss alps.
The palace said the decision was made after it became public knowledge that Crown Prince Frederik owned the Swiss property, meaning the "terms for subletting are no longer the same," according to Danish news service Ritzau.
The case has drawn criticism in Danish media and among some members of parliament, who called into question the constitutionality of the prince's transactions. In Denmark, the royal family lives on a public allowance that can only be spent on foreign assets with the approval of lawmakers.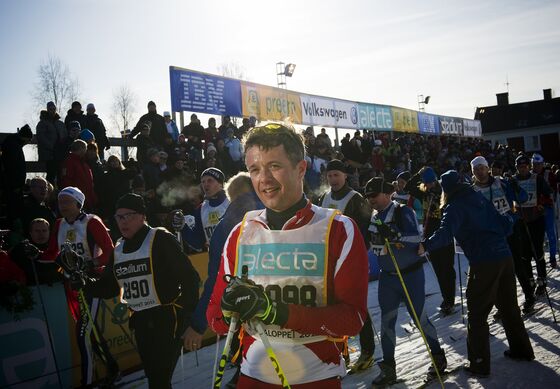 "This is very problematic," said Mai Villadsen, a lawmaker from the left-wing Red Green Alliance that forms part of the government bloc. "I'm going to try to raise a question [in parliament] about how many houses the family owns," she told the Berlingske newspaper.
So far, Denmark's crown prince and his family have been spared the kind of scrutiny and criticism that their counterparts in Britain have faced. Intense media attention recently prompted the Duke and Duchess of Sussex to announce they're stepping back from public duties as senior members of the British royal family.
In Denmark, the special treatment that Crown Prince Frederik and his family have enjoyed has included their finances, Villadsen said. "They're notoriously closed," and it's not clear that will now change, she said.
In its statement published by Ritzau, the palace said the crown prince and his wife had paid for the Swiss property with their own money. The house is in Verbier, one of the world's most exclusive ski resorts. The BT newspaper, a tabloid, was first to report the prince's ownership of the property.
The royal family's annual grant, which is financed through Danish taxes, is set by parliament. Queen Margrethe II will receive 87.6 million kroner ($13 million) in 2020 and the crown prince and his family will receive 21.6 million kroner.