Cuomo Says Deaths Signal Possible Plateau in Outbreak
(Bloomberg) -- New York Governor Andrew Cuomo said deaths from the coronavirus pandemic were showing signs of hitting a plateau in the state that has become the epicenter of the U.S. outbreak.
The challenge, he cautioned Monday, is to maintain the social distancing that has finally pointed New York toward a possible peak in fatalities. For two days in a row, the death toll was about the same, a turnabout from increases for more than a week. Case increases were less than 10% for two days, a turnabout from numbers about twice as large a week earlier.
"I get that people are cooped up," Cuomo said in his daily press briefing. "But, we get reckless, we change and we're not compliant on social distancing, you'll see those numbers go up again."
He added: "Now is not the time to slack off on what we're doing."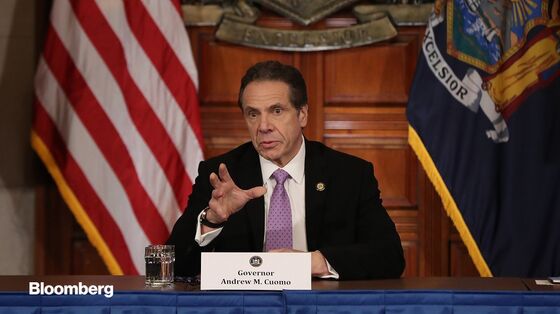 Read more: Key takeaways from Cuomo's press conference