Cuomo Clears Buffalo Bills to Host 6,700 Fans for Playoff Game
(Bloomberg) -- New York Governor Andrew Cuomo said he has reached a first-in-the-U.S. agreement with the National Football League that will allow 6,700 fans to be at the first Buffalo Bills playoff game.
All fans would have to show a negative Covid-19 test before the event, and agree to contact tracing after the game. Social distancing and masks are required, and tailgating is banned. Fans will be sitting in pods with the people they came with.
"No state has done this before," Cuomo said. The governor said he plans to take a test and be at the game.
The partnership will be a pilot plan for reopening businesses in the state "safely and smartly," Cuomo said.
"We can't keep the economy closed until the vaccine hits critical mass," he said. "We can't stay closed down, but we have to be smart and we have to be safe."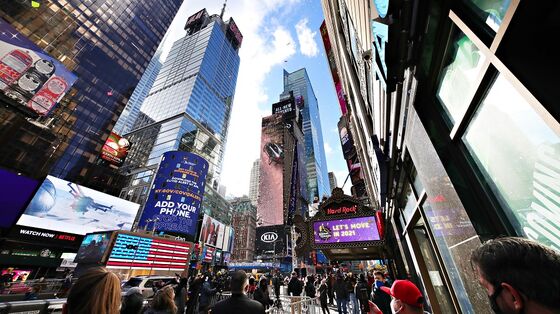 The Bills, who have already clinched the AFC East, will host the game either Saturday Jan. 9 or Sunday Jan. 10.
Negative results will be required to be obtained through Bioreference Laboratories, the NFL's testing partner, the Bills said Wednesday.
Approximately 6,200 tickets will be available to purchase for season ticketholders beginning Dec. 31. Tickets are not expected to be available to the general public.
Fans will be required to pay for their testing as part of the tickets, which will be sold in two and four seat pods, for $63 a test. Two to three days before the game, testing will be administered at the stadium's parking lot. Fans will need to bring proof of their negative test result to the game.
The announcement comes as New York state reported more than 13,000 new Covid-19 cases, the most since the pandemic began.