Cuomo Plans Regional N.Y. Reopening, Eases Elective Surgery Ban
(Bloomberg) -- New York Governor Andrew Cuomo took a small step on Tuesday toward reopening the state, allowing elective surgeries to take place starting next week in regions without large coronavirus outbreaks.
While hospitals downstate and in New York City in particular remain over capacity, some upstate are laying off staff due to lack of need, Cuomo said at a Tuesday briefing in Buffalo. The state needs a region-by-region approach to reopening, he said.
The move comes as hospitalizations for Covid-19 hold steady, and fatalities were below 500 for a second day in a row. New York added 4,178 cases, the smallest number since March. Cuomo said the state will analyze the data to decide when it will fully reopen, including examining the rate of hospitalizations and the number of new infections.
Reopening parts of the state at different times goes against Cuomo's previous calls to open as a northeastern region. Cuomo, along with an alliance of nearby governors, created a task force last week to focus on a multistate reopening. Cuomo had said that if New Jersey or Connecticut reopen beaches and businesses before New York, New Yorkers would just go across state lines, defeating the purpose of the state shutdown.
"Different regions of the country have different curves," Cuomo said. "The virus does not hit at the same time at the same rate. It's also different across the state."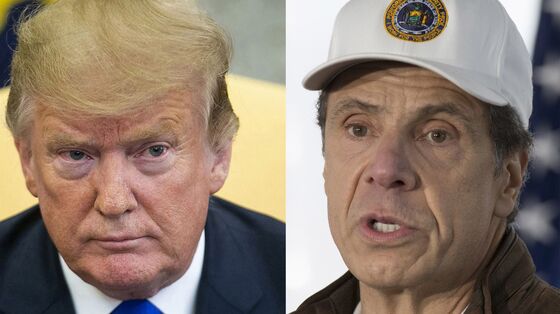 Cuomo on March 25 canceled all noncritical surgeries to build hospital capacity as the state approached the apex of the pandemic.
Starting on April 28, hospitals with will be able to resume elective outpatient treatments if the hospital capacity is over 25% for the county and if there have been fewer than 10 new Covid-19 hospitalizations over the past 10 days, according to the governor's office. If a hospital's capacity is less than 25%, or it has had more than 10 new hospitalizations in the last 10 days it cannot resume elective surgeries, even if its county is eligible.
If there's a drop in hospital capacity or more than 10 new virus patients come in, the elective surgeries must stop, according to the governor's office.
For the time being, restrictions on elective surgery will remain in the Bronx, Queens, Rockland, Nassau, Clinton, Yates, Westchester, Albany, Richmond, Schuyler, Kings, Suffolk, New York, Dutchess, Sullivan, Ulster, Erie, Orange, and Rensselaer Counties.
Statewide, more than 251,000 people have tested positive and nearly 15,000 have died, including 481 on Monday. Cuomo said declines in new cases and hospitalizations are "good news, relative to really bad news that was happening up until then," he said.
"Our definition of good has changed here," he said. "Good is now 'not terrible.'"