Cunningham Picks Up South Carolina House Seat for Democrats
(Bloomberg) -- Democrat Joe Cunningham beat Republican Katie Arrington in the race for South Carolina's 1st Congressional District, according to Associated Press projections.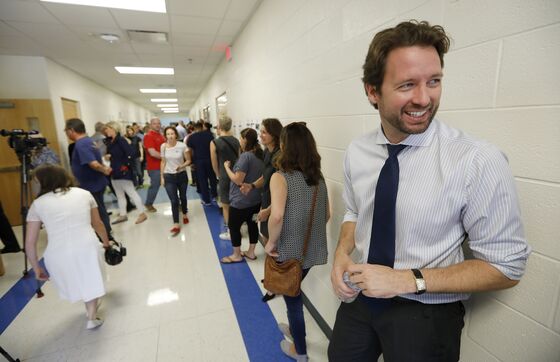 Cunningham, a lawyer and ocean engineer, will represent the Charleston area, which is considered Republican leaning. Arrington, a pro-Trump state legislator, unseated Representative Mark Sanford in the GOP primary.