Cuba Sees Economy Expanding 4% in 2022 With Tourism Recovery
(Bloomberg) -- Cuba's economy is expected to expand 4% in 2022, after eking out an estimated 2% growth this year, as tourism recovers and tax revenue increases post-pandemic, according to Prime Minister Manuel Marrero. 
The communist island "should overcome the contractions we saw in 2019 and 2020, even if we don't reach the same economic activity of 2019," Marrero wrote in an annual report posted on state-run websites.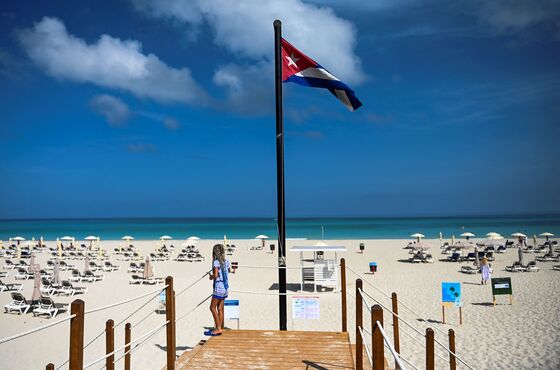 He added the unemployment rate stands at 1.4%, "which by international standards is full employment, even if the rate did increase slightly." Some 3.9 million people are employed by the state and 1.5 million are in the private sector, according to the document.
Cuba saw rare outbursts of public protests earlier this year, in part fueled by economic hardship. As tourism dried up amid the pandemic, the economy shrank 11% in 2020, according to Economy Minister Alejandro Gil, its deepest slump since the early 1990s. 
Left unmentioned in the report is the island's inflation rate. In October, a government official said that economic reforms, including ending a two-tiered currency system, had fueled price increases of 60% in the formal market during the first 10 months of the year -- and up to 6,900% in the informal, or unregulated, market. 
Marrero said inflation would be a priority in 2022, adding that "a working group is evaluating measures to control and contain it."
The report also pointed out that the the government needs to do a better job of collecting taxes, and says the administration will "increase fiscal controls" to do so next year.