Crop Tours Provide More Evidence of Spring-Wheat Pressure
(Bloomberg) -- Two surveys of wheat-growing areas in the U.S. and Canada continue to provide evidence that the spring crop will trail expectations due to heat drought.
In the U.S., a crop tour organized by the Wheat Quality Council showed lower-than expected yields. Data collected over three days, primarily from North Dakota fields, found yields below the five-year average for the area, fueling uncertainty over whether the U.S. will meet the record national spring wheat yield forecast by the government earlier this month.
In Saskatchewan, the Grain World tour of spring-wheat areas found wide variations in conditions. At least one field was found to have dry, rock-hard soil and very low potential yields, while others were in good shape. The average yield across Saskatchewan, Alberta and Manitoba was found to be 54.4 bushels per acre, above last year's number but lower than the five-year average, the tour's organizer said Thursday.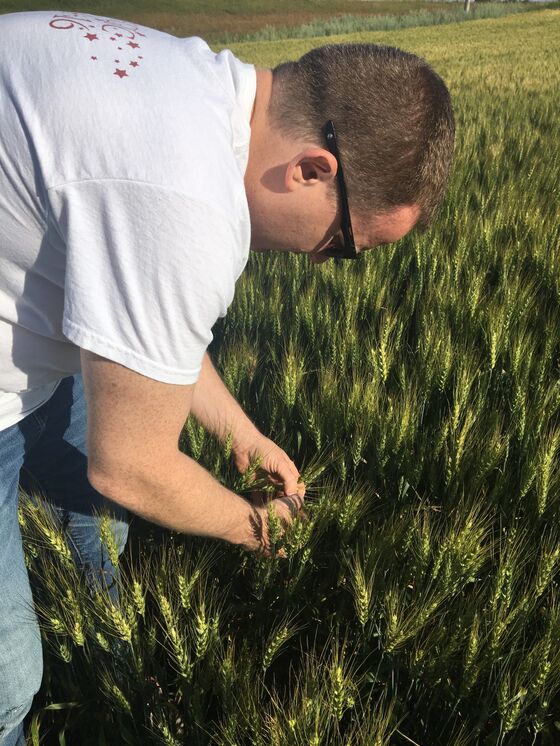 The numbers coming out of North America add to production concerns in other major wheat-growing regions, including Europe and the Black Sea, which have also been hit by dryness. Wheat futures traded in Chicago and Paris surged on Wednesday and were higher again on Thursday. Spring-wheat futures in Minneapolis are up more than 8 percent this week.
On the Wheat Quality Council tour, samples collected by participants through Thursday showed an average yield of 41.1 bushels an acre across 325 spring wheat fields. That tops last year's tour average of 38.1 bushels an acre, when a drought curbed production, but falls short of the five-year average of 45.4 bushels. Spring wheat is known for its high protein content.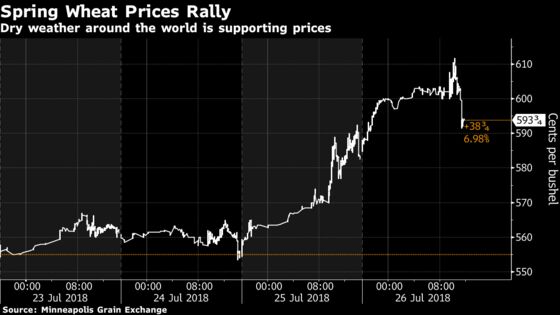 On the second day of the Grain World crop tour in Canada, scouts heading from western Saskatchewan to the northwest part of the province found spring wheat yields measuring an average of 49.9 bushels per acre after 16 samples. The potential yield could rise or fall 10 percent depending on whether further rainfall occurs in the coming weeks, said Neil Townsend, a senior market analyst with Winnipeg, Manitoba-based FarmLink, which is organizing the tour.
Spring wheat yield potential ranged as low as 28 bushels per acre in one field visited by the tour. But another exhibited potential to reach 88.
Last year, nationwide spring wheat yields were 54 bushels per acre, according to data from the agriculture ministry. Canada is forecasting yields of 49.5 bushels this year.
Canola yields appear to be in the 50-bushel range, though could swing 20 percent higher or lower depending on moisture levels before harvest, Townsend said.
The harvesting of wheat and canola in northwest Saskatchewan typically doesn't start until September.