Credit Suisse to Make Payment in Scandal-Hit Fund in Coming Weeks
(Bloomberg) -- Credit Suisse Group AG plans to make a further cash repayment to investors in its scandal-hit $10 billion group of supply chain funds in coming weeks after returning $3.1 billion so far to investors.
The payment will be made by early to mid-April the bank said, adding that it expects the majority part of the funds' investments to be recovered in the liquidation process. The bank said the four funds have current cash equivalents of about $1.5 billion.
The funds need to retain some cash to ensure the ability to wind down the portfolio in the best interest of investors, the bank said.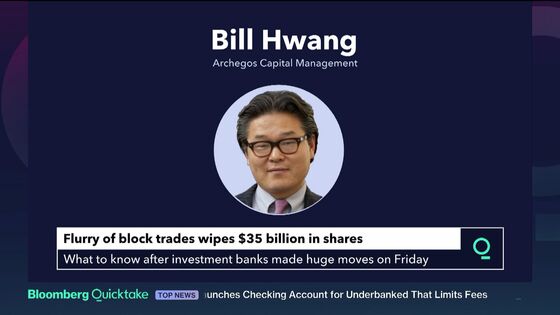 "We continue to explore other options for expediting the return of cash to investors," the bank said in an Q&A on its website.
Credit Suisse is battling on multiple fronts. The Swiss bank expects its loss tied to the implosion of Archegos Capital Management to run into the billions, according to people with knowledge of the matter, while it is still grappling with litigation threats from investors, potential financial losses and regulatory scrutiny around Greensill.
Earlier this month, the bank replaced asset management head Eric Varvel with ex-UBS Group AG executive Ulrich Koerner.
The bank also said today that a suspension of separate funds that had invested in the supply chain finance strategy will be lifted, while the hard-to-value assets will be separated into side-pockets.