Credit Suisse CEO Says He Feels 'Nervousness' in Markets
(Bloomberg) -- Credit Suisse Group AG's Tidjane Thiam says despite strong fundamental numbers and corporate profits, markets remain nervous as trade tensions fuel uncertainty.
"You can feel the nervousness across markets," Thiam said at the International Economic Forum of the Americas in Paris. "You see it every time there is an episode or a piece of unexpected news, it feels like a very fragile equilibrium. "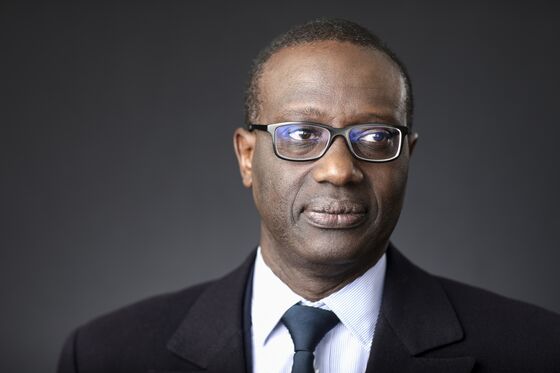 A stronger dollar and rising interest rates in the U.S. have put emerging markets under pressure, while tensions between the U.S. and its major trading partners have added to the turmoil. Thiam, who said in an interview last week that he doesn't usually worry about emerging-market crises, on Tuesday suggested that the impact of the trade conflicts for now is on sentiment, rather than actual economies.
The CEO has made an expansion in Asia a key part of his strategy as he seeks to benefit from the growing ranks of the region's rich.
"The accumulation and creation of wealth is clearly happening much faster in emerging economies, and it's not surprising," he said Tuesday. "In fact it's a very good thing because the majority of humans live in emerging markets."