Credit Suisse Buybacks at Risk as Analysts Tally Archegos Losses
(Bloomberg) -- Credit Suisse Group AG's plans to buy back 1.5 billion Swiss francs ($1.6 billion) of shares are at risk as analysts begin to tally the potential fallout of the Archegos Capital Management blowup.
The lender could face losses of $3 billion to $4 billion from the wrongway Archegos bets, forcing it to suspend the buybacks, Eoin Mullany, a bank analyst at Berenberg, said in a note Tuesday.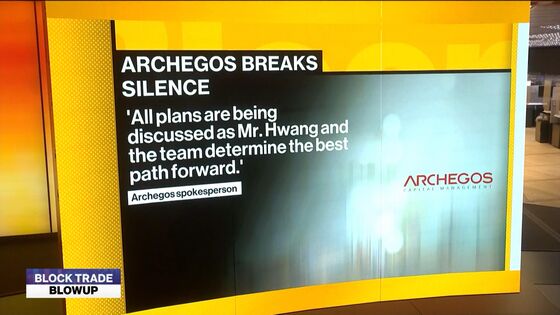 The bank's risk weighted assets could also be under pressure, should the loss exceed 1 billion Swiss francs net of tax, said JPMorgan's Kian Abouhossein.
"The hits just keep coming for Credit Suisse," wrote Mullany.
Preceding the Archegos losses were the liquidation of its supply-chain finance funds linked to collapsed financier Lex Greensill and a writedown on a stake in hedge fund York Capital Management taken in the fourth quarter.
The buyback program resumed in January after having been suspended for nearly a year due to the pandemic.