Covid's South Dakota Rampage Created a Failed Experiment in Herd Immunity
(Bloomberg) -- Covid is on the retreat in South Dakota, not long ago the virus's epicenter in the U.S. There's a grim reason for that progress, as Harold Frazier, leader of the state's Cheyenne River Sioux reservation, knows too well.
As many as 2 in 5 residents of the state have been infected, turning it into an unwitting experiment in herd immunity as Governor Kristi Noem refused to mandate safety precautions. The numbers are that bad or worse on the reservation, and its residents' painful experience shows the steep cost of building up antibodies through laissez-faire policies.
"We were in dire straits," said Frazier, chairman of the Cheyenne River Sioux, who set up highway checkpoints and instituted lockdowns to protect a community whose health was already challenged by poverty, obesity and diabetes. Ultimately, he couldn't keep the roiling pandemic at bay. "We knew it was just a matter of time before that virus got here."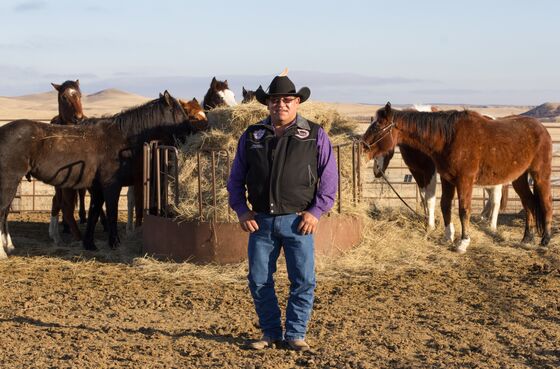 South Dakota reported its first few virus cases in March, before a major outbreak at a meat-processing plant. For months, the pandemic carved channels through the state's population while Noem refused to require masks or limit large gatherings. In August, she allowed a massive motorcycle rally to proceed in Sturgis, about 140 miles from the reservation's main town. And in September, she put federal relief funds toward a $5 million tourism ad to attract visitors. Within weeks, cases were beginning to soar.
Noem said she wasn't imposing her views, but rather respecting personal freedom, and her stance made her an instant celebrity on conservative media—catapulting her into the conversation for the 2024 presidential race. In the end, the predictable thing happened: Given a long leash, South Dakotans used masks sparingly and most made few changes to their daily lives, surveys and mobility data show. Even those who tried to follow experts' guidance were engulfed in an epic surge.
Now, the state is still far from herd immunity as epidemiologists understand it—somewhere above 70% immunity, maybe higher—but the virus is suddenly finding much less kindling through which to burn. Independent data scientist Youyang Gu estimates that about 42% of the state had been infected as of mid-January, an extrapolation based on the 108,315 confirmed cases. Antibody testing has shown that official tallies give a significant undercount.
In an interview this week with the Fox News show "The Ingraham Angle," Noem acknowledged she took a "unique approach," but that it allowed South Dakotans to keep putting "food on the table."
"We did have tragedies and we did have losses, but we also got through it better than virtually every other state," she said.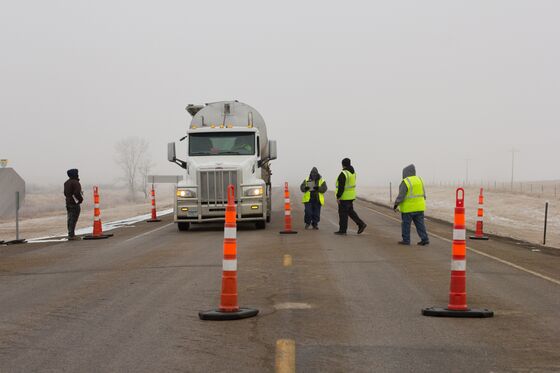 On Frazier's reservation, the benefits of that approach are less apparent. Of about 8,000 people, more than 1,700 have tested positive and 33 have died, rocking the relatively poor cattle farming community—filled with multi-generational households—and hastening the demise of the native Lakota language, whose native speakers tend to be in their 70s or older.
"This pandemic is killing them off," said Beth Lone Eagle, a community advocate, mother and grandmother who lost three brothers-in-law in quick succession.
Frazier set up the roadblocks early in the pandemic and escalated his efforts when things got worse. He turned the reservation's motel into a quarantine site and eventually ordered two communities into lockdowns. The tribe pooled cattle so everyone could have food as they isolated.
It wasn't enough to prevent several brutal months that have ended with South Dakota having the sixth-lowest number of cases per capita in the U.S. in the past week, according to Covid Tracking Project data. The rate of 18.3 daily cases per 100,000 residents is well under half the national average.
Julie Fischer, a former Georgetown University microbiologist now with global health non-profit CRDF Global, said human behavior drives the ebbs and flows of pandemics. People take risks more seriously after family and neighbors get sick, so the reaction itself can precipitate a drop in cases.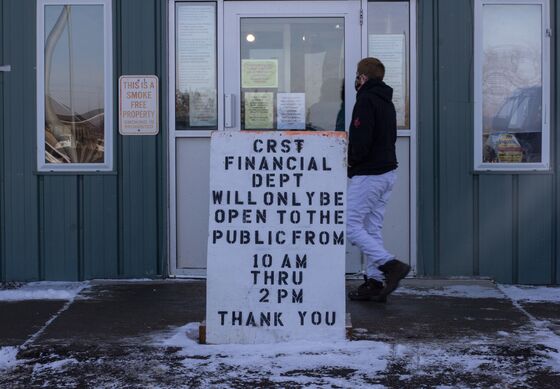 "One plausible explanation is the people who were at the highest risk because of their behavior—either because they are risk-takers or because they had no other option—have already been exposed and been infected," said Fischer. "That's not the same as herd immunity, but it does reduce the number of susceptible people in the population."
As epidemiologists often note, it's not just government policies that matter, but whether people observe them, and relaxed policies haven't always spelled disaster. For instance, Florida's Republican governor, Ron DeSantis, received widespread criticism for not issuing a mask mandate, but in survey responses compiled by the Institute for Health Metrics and Evaluation, about 73% of Floridians claim to always wear masks, not far below the national average of 77%.
South Dakota was another story altogether. Mobility analytics from Google show South Dakotans made almost no reductions in their movement from pre-pandemic times. Traffic at retail and recreation areas registered at normal levels in September when the outbreak was seeded, and it dropped about 10% below typical levels when the virus was at its worst in November.
As of Sept. 1, fewer than 30% reported always wearing a mask when going out. The figures climbed to about 58%, but it's still the lowest in the country, according to the data provided by IHME.
Lone Eagle, who lives on the Cheyenne River reservation, said it was unconscionable that so many South Dakotans ignored basic public-health guidance.
"We need to isolate ourselves and our families, we need to be following all of these things, because people spread the virus," she said. "It's not like it's traveling from one place to another on its own."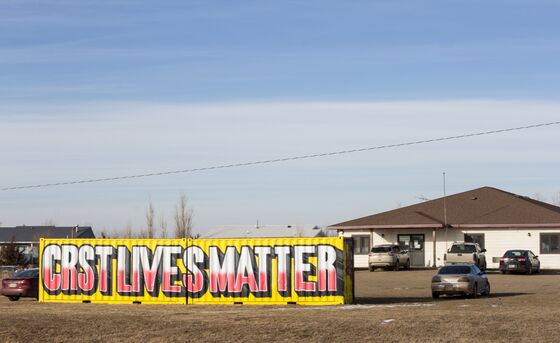 She said her son was a checkpoint deputy and that she saw the instinct to protect the vulnerable as something passed down genetically in the tribe.
Some opponents of strict Covid measures argued that society would have attained herd immunity faster if the virus was just allowed to run its course. Ultimately, South Dakota's strategy translated into about 1 in 500 residents dead, plus many more hospitalized or living with long-term effects.
Four Northeastern states and Mississippi still have worse per capita deaths over the course of the pandemic. But the Northeastern deaths unfolded in dense urban settings in March and April when little was known of the virus and there was little testing; South Dakota's peak occurred a half year later when masks had been proven effective and testing was widely available.
The Bloomberg Vaccine Tracker shows that the state now ranks fifth in using its vaccine doses, a measure of efficiency. But it's far from clear that the devastation is over. New variants introduce new questions about immunity, and only 69% of South Dakotans say they are open to getting the vaccine, according to a Massachusetts Institute of Technology survey, provided via IHME.
Moreover, knowledge about immunity from Covid-19 is still evolving. One recent study from Public Health England found that past infection provides protection against reinfection for at least five months. Importantly, the researchers said people who developed antibodies may still be able to pass on the virus.
For Frazier, the challenge now is to hurry vaccines to the community's most vulnerable before the virus returns—no easy feat on a reservation with some communities that are hours apart. But as of Monday, about 1,978 people had received at least one shot, around a quarter of the population.
For all the suffering, he's convinced that the toll would have been much worse if he hadn't instituted the lockdowns starting in November.
"We were able to keep on moving forward," Frazier said. "I believe that it could've been a lot worse."