London Wine Clubs, Bars Stay Open While Rest of Europe Closes 
While bars and restaurants across Europe are being ordered to close to prevent the spread of the coronavirus, members of London's 67 Pall Mall -- a tony private wine club in St. James's -- are dismissing thoughts of self-isolation by pulling corks and eating scrumptious food.

On Friday evening, more than 60 oenophiles gathered in the club's oak-paneled lounge to sip Charles Heidsieck champagne as servers dished out goat cheese tarts and Scotch quail eggs. The private dining rooms were buzzing, with members plowing through decades-old wines, and the dance floor was busy into the wee hours.
Across the British capital, eateries and bars were still busy over the weekend. The West End theater district was open as usual. Hipsters hit the taprooms of Hackney and Shoreditch. At neighborhood pubs in North London, patrons holding pints spilled out into the streets on an evening that was almost balmy.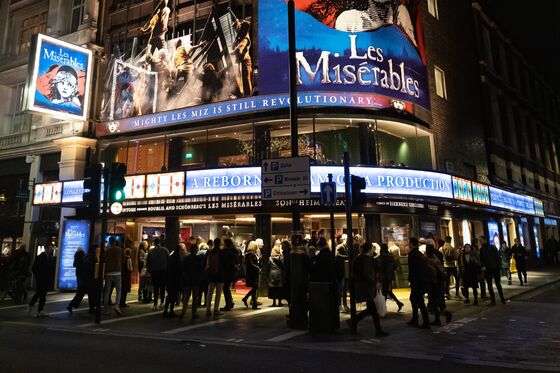 Many virologists say the attitude on display in London was an irresponsible and even dangerous approach to COVID-19. Over the weekend, more than 300 scientists in the U.K. urged the government to follow the lead of much of Continental Europe in clamping down on public life to slow infection rates. It's only a matter of time, health professionals say, before the U.K. will implement mandatory social distancing.
On Monday, Britain's publicans and restaurateurs were suddenly confronting a new reality when Prime Minister Boris Johnson urged citizens to voluntarily avoid "unessential contact" with others by not visiting restaurants, theaters, pubs and other gathering places. While Johnson didn't impose a mandatory shutdown like other countries or U.S. cities such as New York and Los Angeles, that may be the next step. With 1,540 confirmed cases, health experts expect infections in Britain to rapidly escalate in the next few weeks.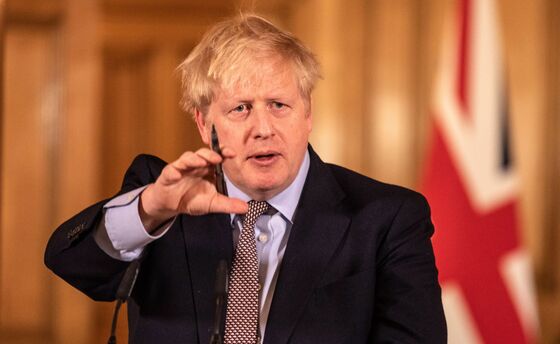 By Monday evening, much of the British public appeared to be heeding Johnson's recommendations. While few restaurants or pubs had closed, the mood in the capital was markedly more somber, and the crowds far sparser than they had been over the weekend.
Yet even as Johnson spoke, 67 Pall Mall was hosting a blind tasting for members studying for wine diplomas. In the evening, two private dinners were booked for groups, and individual diners could order up the club's signature tempura oysters, chargrilled monkfish tails, and 100-day dry-aged beef. On Tuesday, 67 Pall Mall sent an email to members saying the club will stay open but will increase social distance by removing several tables in the lounge and dining room and every third stool at the bars.
Mandatory closures would be devastating for the U.K. hospitality industry, which has been scrambling to ease customer concerns over hygiene. Workers at 67 Pall Mall have been constantly wiping down surfaces with disinfectant, and dispensers of antibacterial hand gel are abundant. Any employee with even a sniffle is being directed not to come into work for a while, and last week Chief Executive Officer Grant Ashton asked a staffer who'd just returned from southern Italy to stay home for two weeks even though he'd tested negative for COVID-19.

"We have an extra layer of protection you might not get in a place open to the general public," said Ashton, the former head of the European credit trading desk at Barclays Plc.. "I think private spaces like ours are more appealing in times of stress like this."
Coronavirus-related stress has led to a surge in demand at Lanserhof, a "holistic well-being" annex to the Arts Club in Mayfair. The facility has seen a 21% jump in demand for its "Immune Support & Life Infusions," a cocktail of Vitamin C, amino acids, and zinc delivered through an IV drip for 60 minutes. Cost: £300 ($370).
The thought that someone infected with the virus may be patronizing 67 Pall Mall has crossed the mind of Cyrena Fink, a longtime member. But she hasn't let that stop her from hanging out there, as she did last week with her 20-year-old daughter.

"The membership are people who take precautions and don't freak out," said Fink, a property manager who is training to be a yoga instructor. "People aren't hacking or coughing or wheezing all over each other."

Michele Munro, another member, said she has no plans to stop visiting a place that's become something of a haven for her in the crisis. She attended the tasting on Monday afternoon and has a champagne event on Thursday.

"My biggest concern is getting there, not being there," said Munro. "I don't want to take the tube, so black cabs have gotten a lot of cash out of me the last couple of weeks. But it's my home away from home."