Congo to Quarantine Visitors From Four Virus-Affected Nations
The Democratic Republic of Congo will quarantine travelers arriving from Italy, France, China and Germany as these are places where the coronavirus spread is "epidemic," Health Minister Eteni Longondo said.
Travelers that arrive in Congo from the four countries with no signs of coronavirus face home quarantine for 14 days, according to Longondo. Anyone with symptoms replicating the virus "will be transferred to an isolation site" controlled by the health ministry, the official wrote in letters to the nation's embassies, which were seen by Bloomberg News and confirmed by Longondo.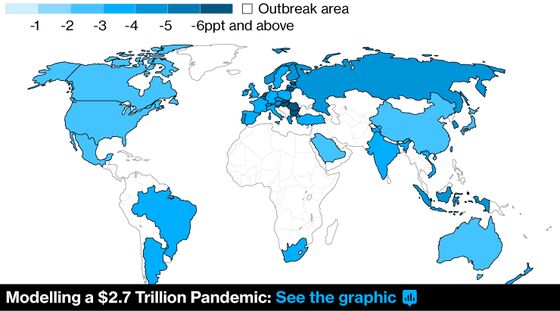 Congo, which has been battling an Ebola outbreak, hasn't had a confirmed case of the coronavirus, known as Covid-19. The outbreak has been slow to reach sub-Saharan Africa, although several cases have been reported in the past week.
Countries previously affected in the region are Nigeria, Senegal and South Africa, while Togo and Cameroon reported their first cases on Friday.
Globally, the number of confirmed infections is more than 100,000, with more than 3,400 people having died.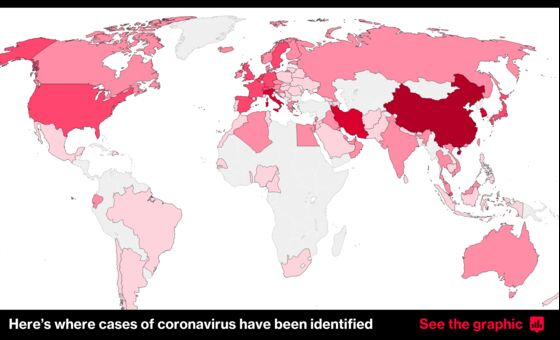 "Each country is sovereign and can have its policy concerning travelers leaving or coming from countries hard hit by viral pneumonia," World Health Organization communications officer in Congo, Eugene Kabambi, said in a response to questions about the quarantine.
The WHO advises travelers who suffer from certain chronic illnesses to curtail or delay travel in zones where Covid-19 is present, he said.