Condo Sales Are Soaring All Over Manhattan -- Except Midtown
(Bloomberg) -- Midtown is getting left out of a boom in sales of new condos in Manhattan.
The stretch of the east and west 50s that includes the towers of Billionaires' Row is the only section of the borough where new-development sales are lagging behind their pre-pandemic performance. In the first 10 months of the year, the number of contracts declined 5.9% from the same period in 2019, according to data from Marketproof Inc.
With its proximity to Broadway theaters, Fifth Avenue shopping and New York's premier office district, Midtown became the center of a boom in ultra-luxury condo projects that drew in the global elite. Those overseas investors -- once quick to spend millions on super-sized apartments they'd use only occasionally — disappeared, limiting demand for the area's towers while new buildings in other Manhattan neighborhoods are selling out. 
"The pandemic-period buyer is mostly New Yorkers betting on the home team," said luxury broker Donna Olshan, who tracks contracts at new developments. "And they prefer downtown, the Upper East Side."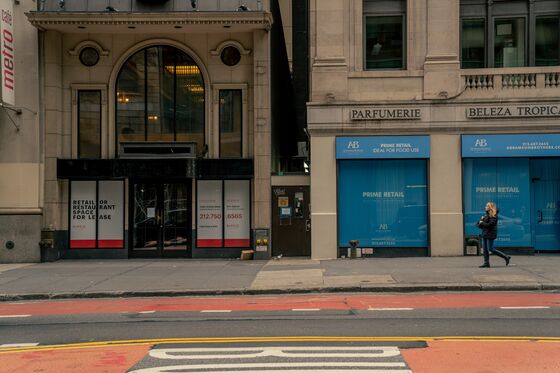 It's not helping that Midtown, where vibrancy relies on office workers filling skyscrapers and tourists packing stores and cultural attractions, has been critically short on both.
At the end of September, nearly 30% of 311 storefronts were vacant in the retail corridors near Grand Central Terminal and Midtown East, roughly double the historical rate, according to a report by the Real Estate Board of New York. And only 28% of Manhattan's office workers were at their desks on a given weekday as of the end of October, a study by the Partnership for New York City found.
"The condos that are in Midtown proper and the central business district are going to have a really hard time," said Ruth Colp-Haber, a partner at Wharton Property Advisors, who tracks firms trying to sublease office space they're not using. "Because the street life is just not there. It's dead."
But some brokers see cause for optimism: International travelers are allowed once again to enter the U.S., and the hope is they'll come bringing a long-building urge to splurge on real estate.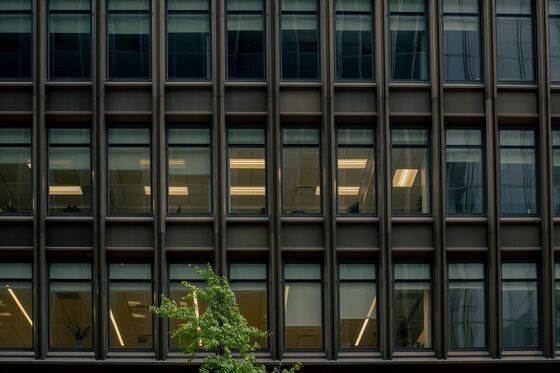 "A lot of money was made during the pandemic, and there's a lot of wealthy people in international places," said Bess Freedman, chief executive officer of brokerage Brown Harris Stevens, which last week put its New York listings on a website accessible to home shoppers in 30 countries. "I do foresee that you will see a slow and steady accumulation and pickup. But there's still a lot of inventory." 
Other areas have benefited during Manhattan's yearlong sales rebound. Buyer contracts at new projects in the Hudson Yards and Chelsea neighborhoods nearly tripled from the first 10 months of 2019, Marketproof data show. In Lower Manhattan, new development deals surged 75%, while on the Upper East Side, they were up 150%.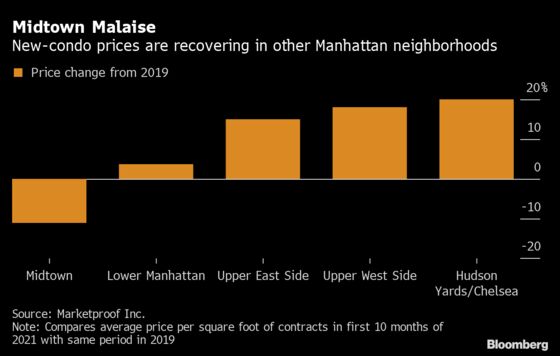 What is selling in Midtown are the smallest units. That's led to a 11% plunge in the average price per square foot on contracts this year compared with the pre-pandemic period. On deals everywhere else in Manhattan, the price per square foot has increased, Marketproof said. 
That reflects a new sensibility among current Midtown buyers, some of whom are locals who left the city during the pandemic but want to maintain a small footprint in Manhattan, said Leonard Steinberg, a broker at Compass.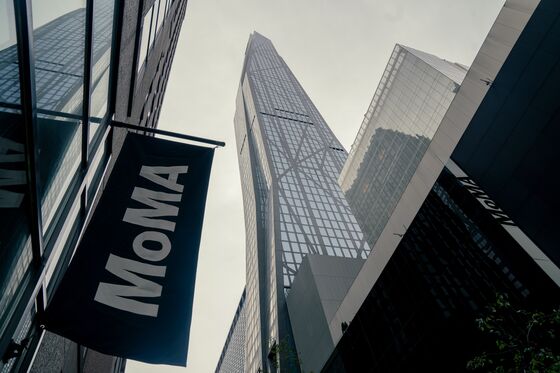 "When they come back, a one-bedroom is sufficient for them," said Steinberg, who until late last year oversaw marketing of units at 100 E. 53rd St., a newly built condo tower. 
If the preference for small units holds, it would be a giant mismatch with the inventory that's available. Of the unsold new condos in Midtown, 59% are priced higher than the average apartment that went into contract this year through October, said Kael Goodman, founder of Marketproof.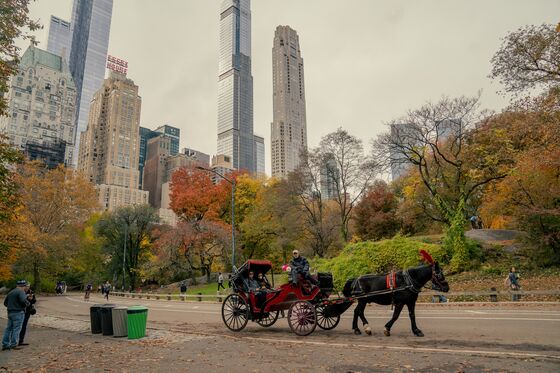 At Extell Development's Central Park Tower, the Billionaires' Row skyscraper where closings began this year, 106 unsold units are listed at $10 million or more, the most for any new building in the neighborhood, Marketproof data show. And that's after 18 units in that price range sold there this year, according to StreetEasy.
Next to the Museum of Modern Art, 38 condos at $10 million or higher remain available at 53 West 53rd, five years after sales started at the Jean Nouvel-designed tower.

Representatives for both Extell and the 53rd Street tower declined to comment.
"The unit mix was was skewed way too far to the top end," Goodman said.  "If developers want to move that inventory, they will discount those prices."