Commerzbank Scraps Dividends as Knof Embarks on Next Turnaround
(Bloomberg) -- Commerzbank AG said it won't pay a dividend for at least two years and signaled it may post another loss this year as new Chief Executive Officer Manfred Knof ditches a failed growth strategy in favor of deep cost cuts.
While the bank expects to post an operating profit in 2021, revenue will probably decline "slightly" as it focuses on profitable client relationships, it said Thursday. Commerzbank posted a fourth-quarter loss of 2.7 billion euros ($3.3 billion) after writing down assets hit by the pandemic and booking costs for future job cuts. That's the worst loss since at least 2006, according to data compiled by Bloomberg Intelligence.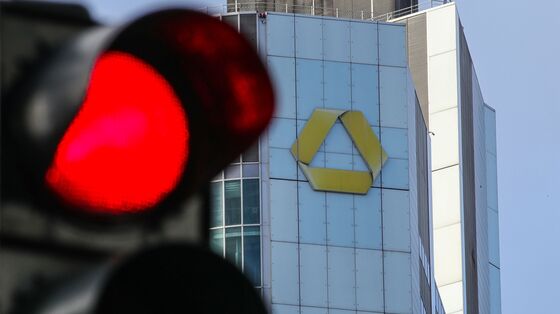 "It will be a challenge to be positive on the net income side" this year, Chief Financial Officer Bettina Orlopp said in an interview on Bloomberg TV.
Knof, who took over in January, plans one of the deepest restructurings in Commerzbank's recent history after two efforts by his predecessor Martin Zielke to grow his way to profitability through client acquisitions failed. The new CEO is shedding about a third of the German workforce, closing almost half the retail branches and shuttering roughly 30% of the bank's foreign offices, in an effort to save 1.4 billion euros a year.
Commerzbank fell as much as 6.9% in early trading and was 5% lower by 10:05 a.m. in Frankfurt.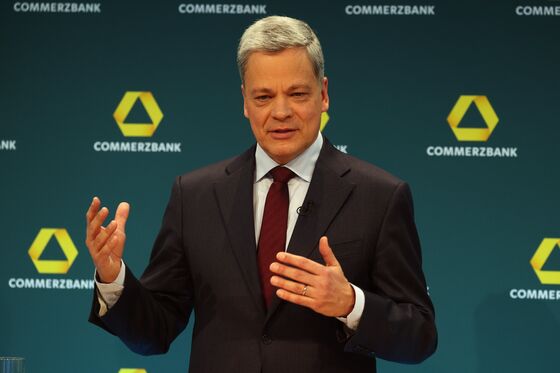 While the net loss was smaller than analysts had expected, revenue in the fourth quarter slumped 6.6%, slightly worse than estimated. Commerzbank said it expects loan loss provisions to drop by at least 500 million euros from last year, and possibly as much as 1 billion euros. The bank set aside 1.75 billion euros for credit risk last year, including 681 million euros in the final quarter.
By the end of the new turnaround plan, there will be a "potential to return overall up to 3 billion euros" to investors through dividends and share buybacks in 2023 and 2024, Commerzbank said. Until then, it won't pay a dividend.
"We want to be sustainably profitable and shape our own destiny as an independent force in the German banking market," Knof said in the statement.
The bank's cautious outlook and dividend suspension contrasts with peers such as Societe Generale SA, BNP Paribas SA and Banco Santander SA, which have all proposed resuming payouts to shareholders as loan-loss provisions are forecast to ebb and cost-cutting efforts begin to kick in.
A former Deutsche Bank AG executive, Knof is taking a page from the playbook of that lender's CEO, Christian Sewing, who announced 18,000 jobs and the suspension of dividends as part of his 2019 turnaround plan. Unlike Commerzbank, however, Sewing was able to lean on a still large trading business last year to return Deutsche Bank to profit.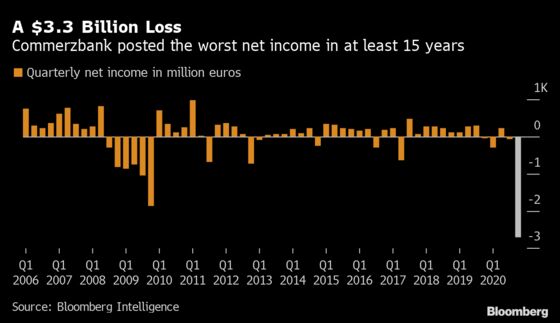 Knof has pledged to use existing funds to pay for the restructuring he developed along with supervisory board Chairman Hans-Joerg Vetter. He also vowed to keep a cushion of at least 2 percentage points between the actual capital ratio and the minimum required by regulators.
For 2020, Commerzbank posted a loss of 2.87 billion euros, in line with a guidance given last week. The result includes restructuring expenses of 814 million euros and a hit of 1.58 billion euros from lower asset values.