Colombia's Largest Bank Sees Flexible Work Arrangements Sticking
(Bloomberg) -- Colombia's biggest bank will probably let employees split their time between home and office even after the pandemic ends.
Bancolombia SA Chief Executive Officer Juan Carlos Mora said he envisions a "hybrid model" will emerge now that the company has experience with working remotely.
"We've learned that many things can be done efficiently from home," but it's harder to maintain a corporate culture if everything is handled there, Mora, 55, said in a video interview on Monday. "Being able to have conversations, contact and a physical common space maintains a certain unity."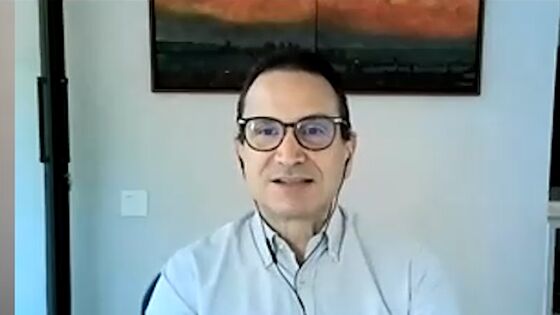 Letting most of the bank's 22,500 employees work some days from the office and others from home improves efficiency by cutting commute time, with the added benefit of helping reduce traffic congestion, said Mora, who was appointed CEO in 2016 and has spent about three decades at the bank. Flights to meetings in other cities will also probably be curtailed, he said.
Lenders across the world have also been using lessons learned from the pandemic to lower costs. Deutsche Bank AG is revising its work-from-home policies in an effort to permanently reduce office space, joining lenders such as Mizuho Financial Group Inc. and Fifth Third Bancorp in cutting office expenses.
While all of Bancolombia's branches in Colombia are open, only about 10% of staff, including traders, are operating from the main offices. That will likely continue through the end of the year. Before the pandemic, some 1,800 employees were on a full-time work-from-home schedule, and that may increase to 4,000 or 5,000 once things get back to normal, Mora said.
Colombia ended a strict six-month lockdown in September, but cities including Bogota have asked companies to keep employees at home if possible to avoid causing a spike in infections. With close to 1 million confirmed Covid-19 cases, the nation ranks sixth in the world, surpassed by the U.S., India, Brazil, Russia and Argentina, according to data from Johns Hopkins University. In terms of deaths, the country ranks 11th.
A hybrid model will also mean "more dynamic" work environments where employees will need to request a space instead of having their own assigned desk, Mora said. Office layouts will probably change as a result.
As for his own future work schedule, Mora said he expects to start from home early and then get to the office around 9 a.m. or 10 a.m. for in-person meetings. He'll probably return home at around 4 p.m. to finish his day from there, he said.