College Scam Dad Freed From Prison on Judge's Quarantine Math
(Bloomberg) -- A real estate executive serving six months for paying bribes in the U.S. college admissions scandal will be released from prison more than two months early, after a federal judge ruled that his two weeks in quarantine equals two months in jail.
Toby MacFarlane, 57, was moved to quarantine in a high-security cell in Tucson, Arizona, where he has no change of clothes or access to his belongings and has been allowed to shower just twice in nine days, his defense said in a court filing.
U.S. District Judge Nathaniel Gorton ordered MacFarlane's sentence reduced to time served following the completion of his isolation. Gorton ordered his release on April 21 to home detention with electronic monitoring through June 30, the date on which he was previously scheduled to leave prison.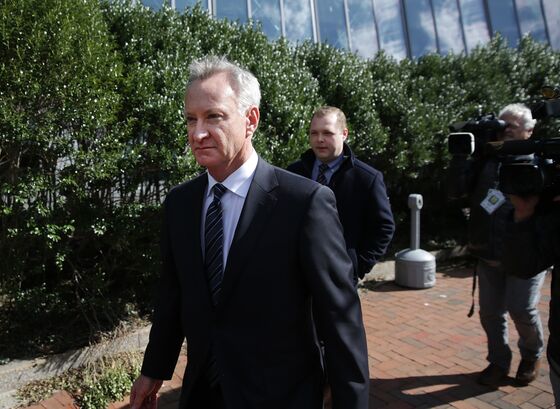 "There exist extraordinary and compelling circumstances which warrant a reduction in MacFarlane's sentence," Gorton said in an order issued Tuesday. He cited MacFarlane's status as a nonviolent first-time offender and the risk of infection with the coronavirus in prison.
MacFarlane was moved on April 8 from the penitentiary's Tucson Satellite Camp to the quarantine cell ahead of being stepped down to a halfway house, court filings show. When the Bureau of Prisons refused to seek home confinement under Justice Department guidelines to mitigate the contagion, he asked the judge for a reduced sentence.
In a separate ruling, Gorton declined to order the prison to allow MacFarlane a daily shower and an hour outdoors during the remainder of his quarantine.
According to court documents, MacFarlane paid $450,000 to get his daughter and son into the University of Southern California as purported athletic recruits.