Coca-Cola Veteran to Lead Operations as CEO Looks Big-Picture
(Bloomberg) -- Coca-Cola Co. has named a new chief operating officer, giving the company a top deputy as Chief Executive Officer James Quincey focuses on strategy amid declines in soda consumption.
Brian Smith, 62, has been with Coca-Cola for more than 20 years, running divisions including Latin America and Europe, the Middle East and Africa, and will take over a job that was vacated by Quincey when he was promoted to the CEO role last year.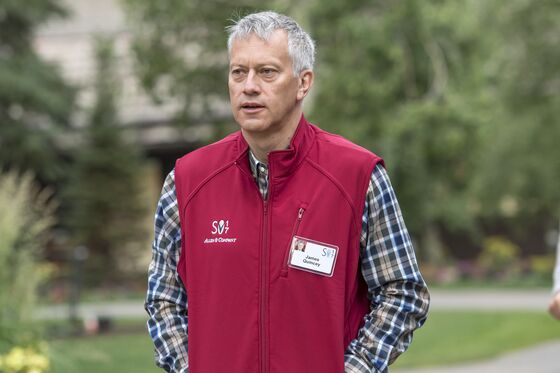 The appointment will allow Quincey, 53, to focus on long-term strategic direction of the company, Coca-Cola said in a statement. The company also said John Murphy, who heads the Asia Pacific division, will take over as chief financial officer on March 16 after the retirement of Kathy Waller.
With consumers turning away from sugary drinks and upstarts gaining market share, Coca-Cola is on a quest to further diversify beyond its signature soft drinks. The company announced it will acquire the Costa Coffee chain for $5.1 billion in August, and has expanded into other products including juice, tea and mineral water over the past decade.
Coca-Cola's shares were down less than 1 percent at $45.74 after the announcement. The stock was roughly flat this year through Wednesday's close.