Closed Schools Mean Closed Economy Despite Politicians' Push
This week, U.S. politicians began pushing to reopen schools as a crucial next phase in getting the economy back to work amid the Covid-19 pandemic.
President Donald Trump wants it, he told governors in a conference call on Monday. So do some governors: California's Gavin Newsom suggested kids could come back to school there as early as July.
But reopening classrooms may be easier said than done, no matter how hard politicians try to make it happen in order to liberate parents for the work force. The World Health Organization has recommended against it until scientists determine whether children -- less susceptible to Covid-19 than adults -- can still spread the virus that causes it. One recent German study found they certainly can. Meanwhile, educators are struggling to determine just what a safe school environment is.

"Does it look like students six feet away from each other, students with masks on, staggered days? I don't think there's anything out of consideration," said Superintendent Vincent Matthews of the San Francisco Unified School District. He said Newsom's July timeline is "pretty unlikely," and they're planning a virtual summer school instead.
In suburban Atlanta's Fulton County Schools, the district is removing some cafeteria tables and library seating to keep kids apart. It's also creating protocols for wiping down desks, playground equipment and drinking fountains and scrapping a beloved rewards-for-attendance policy that might encourage kids to show up sick.
It's all to prepare for possibly offering limited in-person teaching in July, said Superintendent Mike Looney.

"We are still finalizing what that new normal looks like," he said. "There are things that are never going to be the same."
Governors, many of them Republicans inspired by Trump, are beginning to ease stay-home orders, with several states opening up Friday. On Thursday, Georgia's Brian Kemp announced he wouldn't extend what was left of his version of the rules, after allowing many businesses to resume operating last week.
But until schools reopen, the U.S. economy is stuck in neutral, according to economists and policy analysts from both sides of the country's political divide.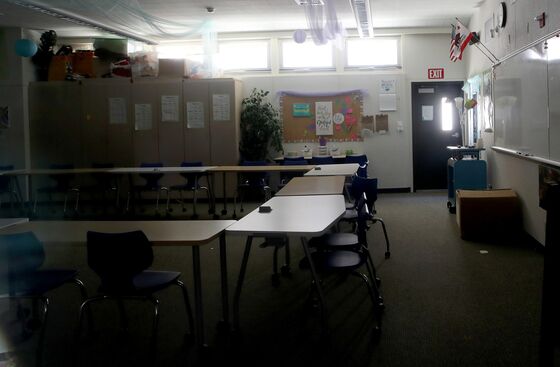 "The economy will be running in slow motion," said Frederick Hess, director of education policy at the free-market American Enterprise Institute. "It's really hard to imagine anything like a normal economy when you have tens of millions of workers tied up caring for their kids."

Schools were the among first parts of American society to shut down in the pandemic. According to Education Week, at least 124,000 of an estimated 138,000 U.S. public and private schools have closed, affecting at least 55.1 million students.

That's kept parents tethered to their houses, but it's also kept them safe. Schoolchildren are prime vectors for disease.
Of more than 5,700 New York City virus patients, just 33 were younger than 9 and only 17 were age 10 to 19, according to a study in the Journal of the American Medical Association. But a report this week by the Institute of Virology at Berlin's Charite hospital found that while children are less likely to get severely ill from Covid-19 than adults, they are no less capable of spreading it.
Children tend to shed viruses at higher levels and for longer than adults, according to Aubree Gordon, a professor of public health at the University of Michigan. They're also not as good at personal hygiene like washing their hands. Taken together, that means they are more likely to put parents and grandparents at risk.
Many schools offered online classes to keep students from sharing the virus. But that requires extensive supervision from adults, who are learning to appreciate that schools, as San Francisco's Matthews put it, "give parents an opportunity to go out and make a living."

Three Atlanta mothers bear out the point.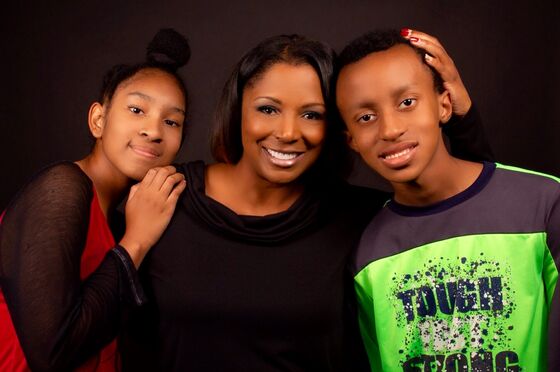 Jodi Gomes, an independent filmmaker and single parent, can't take out-of-town contract jobs because her support system has temporarily collapsed: A sister can't watch her children because she's trying to work with her own at home.

Hair stylist Wendy Hamilton may stay home despite being allowed to return to work. "I'm waiting to hear if any of the camps are going to open," said Hamilton, the mother of a 6-year-old girl. "She can't keep a face mask on for five minutes without supervision."

The third mother, Suzanne Mitchell, is an advertising saleswoman with 13-year-old twins who says she and her husband are managing working at home with difficulty: "I am now a teacher, a principal, a cafeteria worker and an afterschool coordinator, in addition to my job."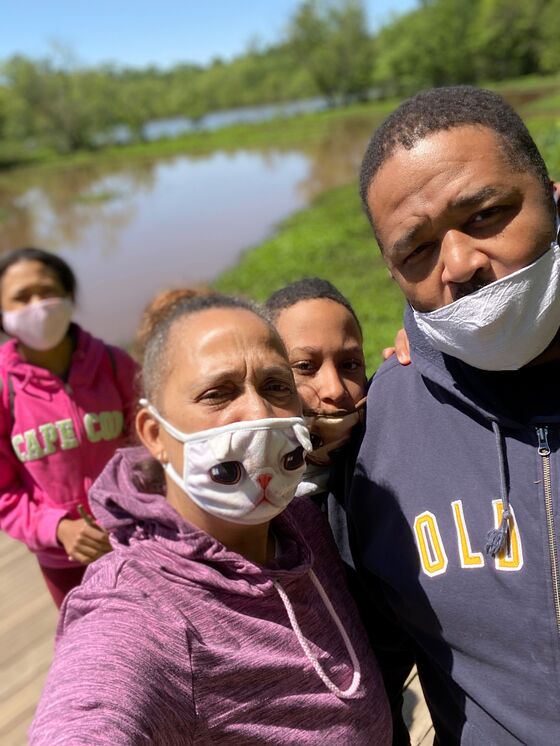 People at home with kids are less productive, said Stanford University economist Nicholas Bloom, who studied the phenomenon in 2012 and is now experiencing it firsthand: His youngest interrupts teleconferences regularly, chanting his name and asking to play. "It's not only distracting, it's heart-wrenching, because I have to turn her away."

"I don't know when schools are going to go back, but it's going to be a massive productivity hit until they do," he said.

Ross Hammond of the Brookings Institution recently found that a one-month closing of all U.S. schools could cost the economy more than $50 billion in lost productivity, or 0.2% of GDP. He said only widespread testing for the virus will allow children back in the classroom. They're the least likely to be tested now.
School districts, meanwhile, will have to make difficult decisions.
"The notion of bringing back school, to me, that is one of the most sensitive decisions because it inherently means putting a lot of people in the same place," New York Mayor Bill de Blasio said Thursday. "It's going to take a lot of work to get it right for September, but that's the right goal."
On Friday, New York Governor Andrew Cuomo announced that all state schools will remain closed for the remainder of the current school year. New York City's classes were originally scheduled to end May 24.

In the Los Angeles Unified School District, the second-largest behind New York, Superintendent Austin Beutner is aware of the limitations of online education for its roughly 700,000 students, and said learning will suffer until safety is achieved.
"There's no substitute for synchronous, in-person conversation and education," he said. "That's what education is founded on -- you are together and sharing the learning process.
"We're trying to replicate pieces of that in the virtual setting, but there's a reason we gather in schools."