Claw Machine Craze Has Taiwan Looking Behind the Sofa for Coins
(Bloomberg) -- At a time when most countries are looking to do away with cash, a surge in the popularity of a particular kind of arcade game is forcing Taiwan's central bank to churn out more coins to feed them.
The boom in claw machines has caused demand for NT$10 coins to spike, central bank governor Yang Chin-long said during a review of the government's 2019 budget in the Legislature Thursday. Chiang Yung-chang, a lawmaker with the ruling Democratic Progressive Party, pointed out that of the NT$1.7 billion in coins the central bank plans to mint next year, NT$1 billion will be made up of NT$10 coins. With each NT$10 coin costing NT$4.75 to produce, Chiang asked the central bank if the increase was necessary.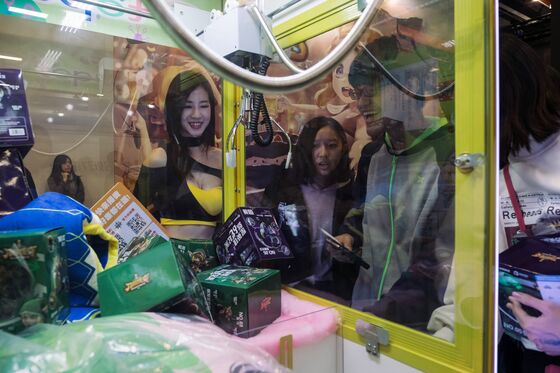 "We hope the public can dig out all the coins they have at home and use them at convenience stores," Yang replied. "That way we could cut down on the number of coins we have to make."
Operating claw machines has been widely marketed as an easy passive investment opportunity for office workers. The number of companies running such arcades in Taiwan has almost tripled over the past two years to just over 6,400, according to data from the Ministry of Finance. Chiang said around 100,000 people derive an income from the more than 10,000 individual claw machine arcades.