Cities and States Desperate for Cash Raise Alarm for Federal Help
State and local officials are pleading for federal aid as governors and mayors urge nearly 130 million people to stay sheltered in their homes, shuttering parts of the economy and sending the U.S. hurtling from a record-setting expansion to the brink of recession in a matter of weeks.
New York City warned it could lose $6 billion over the next 15 months. Las Vegas said it is facing a threat so "dire" that the impact could be worse than the aftermath of the Sept. 11 terrorist attacks. California approved a $500 million emergency spending package, with the authority to double that when needed. Even smaller cities like El Paso, Texas, heavily dependent on sales taxes and economic activity generated by visitors from Mexico, will take a hit from the pandemic.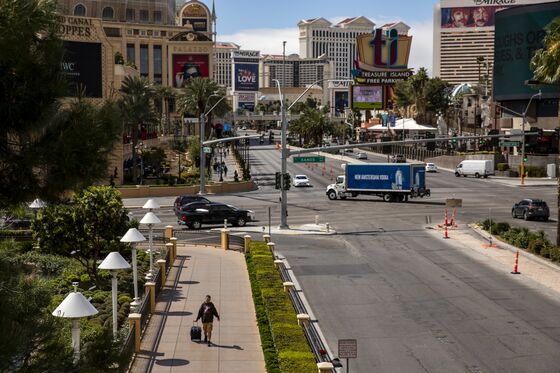 "We have a national health emergency that's going to severely impact the economy throughout the United States," New York City Comptroller Scott Stringer said in an interview. "We need a stimulus package out of Washington. That stimulus package must reflect the priorities not just of New York City, but of large cities around the country."The U.S. Conference of Mayors said cities need at least $250 billion from the federal government to help fight the outbreak and to stimulate their economies back into service when the crisis abates.
U.S. senators are negotiating the final sticking points in a roughly $2 trillion stimulus bill to help the U.S. economy get through the coronavirus pandemic. On Tuesday, House Speaker Nancy Pelosi said she was optimistic that Congress would soon reach a deal.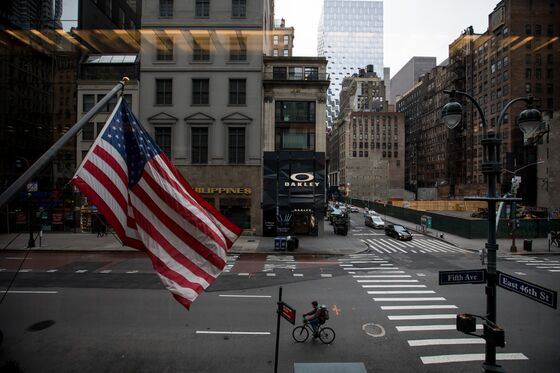 "All eyes are on Washington," Stringer said.
The heads of transit agencies in New York, Chicago, Dallas, Seattle, Los Angeles, Atlanta, New Jersey, San Francisco and Washington D.C. are asking for at least $25 billion in federal aid. New York's Metropolitan Transportation Authority, the largest mass-transit provider in the U.S., faces a $4 billion shortfall and a potential credit rating downgrade from Moody's Investors Service as the virus has decimated ridership.
"This is the deepest hit, the most dramatic hit that the industry and many industries have experienced," Paul Skoutelas, president and chief executive officer of the transportation association said last week.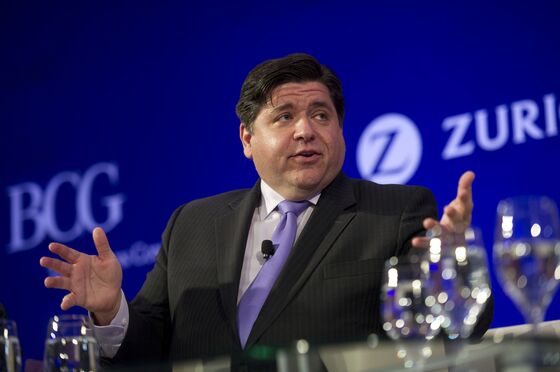 The governors of New Jersey, New York, Connecticut and Pennsylvania have called for at least $100 billion to help cover their costs to combat the virus. Illinois Governor J.B. Pritzker say his state doesn't have enough in its rainy day fund to cover all the needs, and that federal government needs to step in to help.
"We've seen an increase in expenditures because we have social services that we want to make sure we're providing for people who may be suffering economically, financially from this virus," Pritzker said in a virus briefing on Sunday.
New Jersey froze $920.6 million in spending, including aid to homeowners and cities, and warned of deep hits to its public pension system, according to a voluntary disclosure note to bondholders.
Meanwhile, a major sell-off rattled the $3.9 trillion municipal bond market -- where states and cities finance long-term costs -- as fearful investors pulled record sums out of mutual funds, forcing managers to unload securities to raise cash. The Federal Reserve said it would extend its commercial paper lending facility on Monday to include high-quality municipal debt, providing a crutch to states and cities that are seeing borrowing costs soar and access to credit evaporate.
But time is of the essence for these governments. While some have the resources to insulate themselves for a time, the federal government isn't going to be able to help everyone.
"The federal government isn't big enough to prevent economic damage to the 90,000 local units across America," said Matt Fabian, a partner at Municipal Market Analytics, an independent research firm. "The federal government is going to help preserve market liquidity and market access for borrowers. It will give some salve to economic injuries."