Coronavirus Will be Largest Event in Insurance History, Says Chubb CEO
(Bloomberg) -- Chubb Ltd. Chief Executive Officer Evan Greenberg warned that the impact of the virus and related economic turmoil will likely be historic for the industry.
"This event will be the largest event in insurance history," Greenberg said Wednesday on an earnings call discussing Chubb's first-quarter results. The virus and its ripple effects will impact both the asset side and the liability side of the balance sheet, he said.
Greenberg outlined the catastrophic-like nature of a pandemic in an interview last week, saying that the spread of an infectious virus is particularly devastating because it's not limited by time or geography. Insurers are already seeing claims from policyholders affected by the virus and shutdowns, while also having to manage the market turmoil with the billions of investments the companies oversee.
Chubb booked $13 million of losses tied to Covid-19 in the first quarter and warned that the virus will have a "meaningful impact" on revenue and profit in the second quarter. Greenberg said that while the fallout will affect earnings, it will not threaten the insurer's capital position.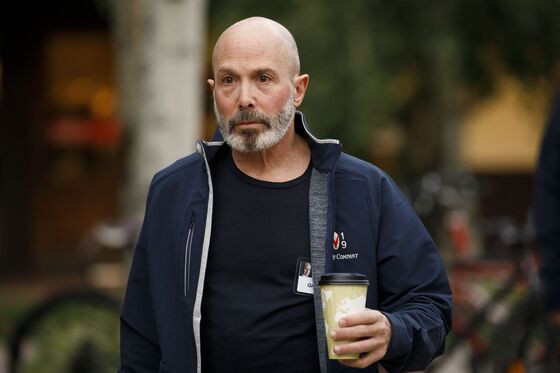 "We're in an unprecedented moment of historic proportions," Greenberg said on the call Wednesday. "None of us living today has experienced an event of this nature or magnitude. It is at once surreal and catastrophic. As a country, we will manage through and heal both our society and economy, and it will take time."
Chubb shares slipped 0.4% to $111.90 at 10:26 a.m. in New York. While Chubb could face pain, the insurer's "superior underwriting capabilities and above-average policy language discipline" means the it could face lower losses than its market share would indicate, Meyer Shields, an analyst at Keefe, Bruyette & Woods, said in a note to clients.
Insurers are facing a looming threat as legislators in some U.S. states contemplate proposals that would require the companies to pay out business-interruption losses for small firms, sometimes even if the policy explicitly excluded losses caused by a virus. Chubb's Greenberg has called the retroactive measures "unconstitutional" as they would force insures to pay out for losses they didn't contemplate when pricing the policies.
Greenberg said, internationally, policies for most small commercial and middle-market clients require direct physical loss, while large customers generally have more tailored policies so those might be "adjudicated based on the wordings as they were drafted."
"I feel more stability outside the United States on the regulatory and legal front than I do in the United States. The irony," Greenberg said.