Virus-Stricken China Is Still Buying Soy From South America
(Bloomberg) -- China has ordered about 10 cargoes of soybeans from South America, easing concerns the world's top food buyer will cancel purchases due to the spread of the coronavirus, according to people familiar with the matter.
Buyers picked up the supplies in Brazil and Argentina this week, said the people, who asked not to be identified because the information is private. The deals show the Asian nation currently has no plans to declare force majeure and cancel shipments it previously bought, the people said. Force majeure is a clause to remove liability for natural and unavoidable catastrophes.
Crop markets have been on edge since the deadly virus outbreak started in the city of Wuhan, with soybean futures in Chicago having the biggest monthly drop in January since the middle of 2018. The infection has already claimed almost 500 lives, prompting economists at Goldman Sachs Group Inc., UBS Group AG and Macquarie Group Ltd. to cut their forecasts for Chinese economic growth.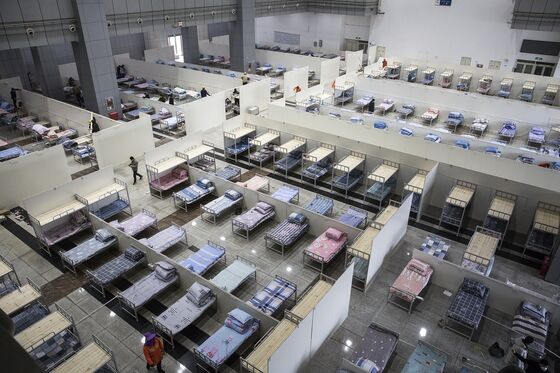 Brazil would probably be most likely to be hit by any force majeure declarations since they have more on the books with China, according to Bevan Everett, a risk management consultant at INTL FCStone Financial Inc. in Des Moines, Iowa.
Brazil's shipments to China are proceeding as normal, and no restrictions have been imposed so far despite the coronavirus outbreak, the Latin American country's Agriculture Minister Tereza Cristina told reporters Tuesday. Soybean futures were up 0.7% at 8:12 a.m. in Chicago, heading for a third straight gain after slumping in the previous two weeks.
While transport delays and shuttered factories have disrupted supply chains in China, food demand is unlikely to fall. Guaranteeing supplies is a priority for the government, and the top economic planner has ordered processors to keep operating. State-owned stockpiler and processor Sinograin has asked all of its crushers to resume full production, according to a company statement.
The Brazilian cargoes purchased were for March, while Argentine supplies were for April, the people said. While there is a long line of vessels waiting to load soybeans and corn at Brazilian ports, that's mostly due to a lack of readily-available supplies at harbor depots caused by harvest delays, the people said.
The spread of the coronavirus has fueled speculation China may seek to cancel some soybean cargoes to buy them back at lower prices later. It has also sparked concern that the Asian nation will look to trigger a clause that allows it to delay pledges to buy as much as $50 billion in U.S. farm goods made in the Washington-Beijing trade deal.
The disease has jumbled trade routes within China as movement restrictions and a lack of trucks has in some areas resulted in shortages of soybean meal, a key ingredient in pig feed. Still, some analysts say consumption of feed commodities such as soybeans, wheat and corn should fare well.
"It comes down to trucks and boats," Everett said. "If people are confined on movement, the commodities don't move. People won't eat any less because the disease isn't that deadly to a population as a whole. There was no change in grain and oilseed consumption during SARS."