China's Wild-Animal Ban Hits Farmers of Deer But Not Snakes
China's ban on trading wild animals is hitting farmers who rear animals for meat, underlining the difficulty of curbing a market that officials say was the cause of the coronavirus that has killed more than 2,000 people in the country.
Yang Lihua, a farmer in China's northeast province of Jilin, said local authorities have prohibited her and her village from selling deer that they breed in their backyards.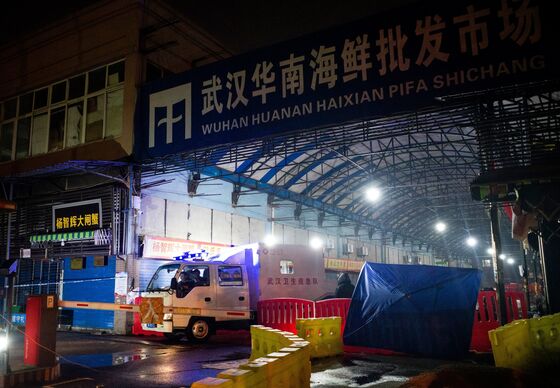 Scientists say the coronavirus jumped from animals to humans and the current epidemic may have started in a market in Wuhan that sold seafood and exotic meats. Consumption of civets was blamed for the SARS outbreak in 2003.
China's top legislative body reacted last week by banning all trade in wild animals, causing confusion over how local authorities would define what is a wild animal.
"We've been breeding deer for more than 30 years," said Yang by phone from Luxiang county, which means Deer Town in Chinese. "What are we going to do for our living?"
She said their small plot of land can't support the family of five without the 200,000 yuan that her herd of 50 deer brings in each year. The deer are slaughtered for meat and the antlers are used in traditional Chinese medicine.
How the government defines a wild animal has become a key concern for many farms, said Lin Guofa, senior analyst at Bric Agriculture Group, a Beijing-based farm consulting firm.
Breeding of some "special" animals, including snakes and crocodiles, is permitted in the country and thousands of rural families rear quail, pheasants, rabbits, pigeons and deer as the main source of their income, said Lin.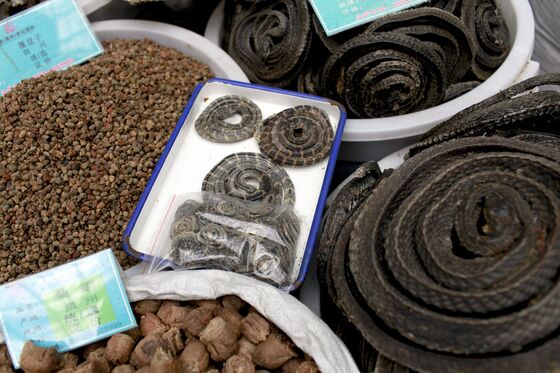 China will clean up the "artificial" breeding of wild animals and shut down all illegal wild-animal markets, Wang Weisheng, an official with National Forestry and Grassland Administration, said at a press conference on Thursday.
The administration asked local governments to seal off all artificial-breeding farms and to test the health of workers in about 2,800 farms that raise bamboo rats and badgers, which could carry the coronavirus, said Wang.
The agriculture ministry will update the list of animals that can be eaten, including those that have been bred for years, Han Xu, a ministry official, said at the press conference.
The existing Wildlife Protection Law, which bans the sale of endangered species, doesn't cover all wild animals.
Han did not answer reporters' questions on whether the ban will include turtles and crocodiles, which have been bred in the country for years. Earlier, an official from the China's top legislative body told state media that the sale of wild fish will be allowed, along with trading reared pigeons and rabbits.
Wang said the demand for wild animals is due to unhealthy dietary habits among some consumers.