China Proposes Stricter Rules After Rogue Gene Scientist Scandal
(Bloomberg) -- In the wake of global criticism of a Chinese scientist who said he edited the genes of newborn twins, China's health authority announced draft regulations providing stricter oversight of such scientific experimentation.
The guidelines would require clinical trials involving gene-editing and other experimental life science technologies to be classified as high or low risk, and to obtain approval from government authorities before proceeding, according to the draft published Tuesday on the National Health Commission's website. The regulations would put gene-editing work under the authority of China's national cabinet, the State Council.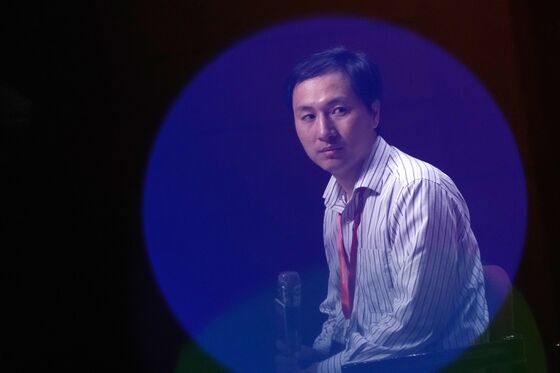 Researchers and hospitals found to have flouted the rules will be subject to penalties including a lifetime ban on research work, a revoking of business licenses and criminal investigation, said the draft. Members of the public can submit feedback on the guidelines until March 27.
China's fast-and-loose environment for experimental biomedical research has come under global scrutiny since Shenzhen researcher He Jiankui disclosed last November his attempts at engineering the genes in human embryos in a bid to make them HIV-resistant. His experiment, if true, would be the first time in history that the germline of a human being has been altered.
China's government has said He's work flouted 2003 regulations governing in-vitro fertilization, which bans the use of gene-manipulated embryos for reproduction. But current Chinese law is relatively silent on gene-editing in adult humans where changes won't affect future generations, urging only "rigorous supervision" by medical institutions.
The draft guidelines released Tuesday place stricter accountability on health institutions, saying the head of such organizations bears responsibility for clinical trials occurring on site. The university and hospital affiliated with He's work, faced with a global and domestic backlash, had said they had no knowledge of his research.