China Dollar Bond Demand Slumps as Evergrande Stress Mounts
(Bloomberg) -- Investor appetite for Chinese dollar bonds fell in September, as China Evergrande Group's liquidity woes weigh on the primary market for offshore debt. 
Orders for the offerings were 5.1 times their issuance size last month, the lowest since July and down from a one-year high of 7.7 in August, according to Bloomberg-compiled data of available deal statistics. Dollar bonds also saw waning demand in Asia outside of Japan, as the subscription ratio fell to 4.7 times in September from 6.9.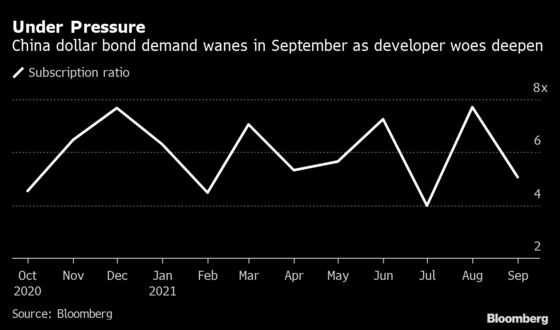 China's weaker-rated borrowers, dominated by property firms, are facing rising refinance risks as borrowing costs soar and demand is expected to remain muted as authorities continue to clamp down on the sector. Yields on junk-rated dollar bonds have reached their highest in about a decade this month.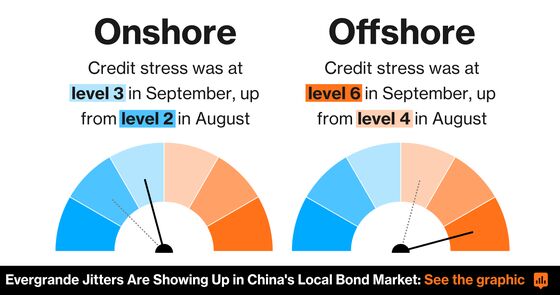 Orders for notes sold by issuers in Asia excluding China were 4.4 times the issuance size in September, compared to 5.3 the previous month.