Rouse Says Fate of U.S. Rests on Equity: Equality Summit Update
(Bloomberg) -- The U.S. can't be considered healed from Covid-19 until women and people of color have recovered fully, and are better protected from the inequities the virus exposed, according to top economic adviser Cecilia Rouse.
"If we are going to support women in the workforce, we have to ensure they have the support at home," she said in an interview at the Bloomberg Equality Summit. Increasing the minimum wage and providing support for family leave and child care would help ensure a more durable recovery for women and for people of color, said Rouse, the first Black person to head the Council of Economic Advisers.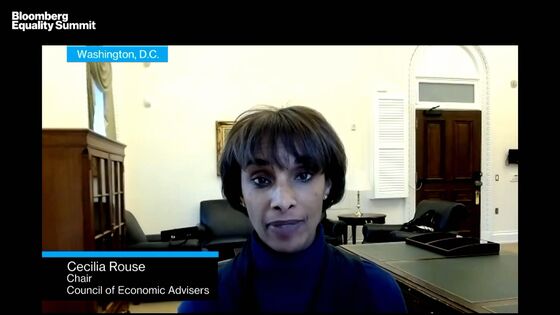 (All times are New York.)
Schultz Sees Corporate Duty to Respond to Violence (2 p.m.)
U.S. companies should have taken a speedier approach to acknowledging the recent spate of violence against Asian Americans, according to Howard Schultz, the former chief executive officer of coffee chain Starbucks Corp.
At least eight people were killed in shootings at Asian massage parlors in the Atlanta area on Tuesday. Schultz highlighted the responsibility of Corporate America to speak up early to show customers that companies are on the right side of history. On Wednesday, Starbucks tweeted a message of support for its employees and customers who are Asian, Asian-American or of Pacific Island descent.
Schultz also said that China is "an adversary but not an enemy" to America and the sides "must figure out a way to cooperate." The U.S. and China are the company's two largest markets, and together account for almost two-thirds of its global portfolio.
Novogratz Urges Justice System Revamp (1:45 p.m.)
The goal of the U.S. justice system should be rehabilitation, not punishment, but the profit companies get from prisons means there's less incentive to enforce change, said Michael Novogratz, a bail-reform advocate and cryptocurrency investor.
The current "prison industrial complex" profits from keeping prisoners locked up, and that's "hard to break," Novogratz, who chairs The Bail Project, said during Bloomberg's Equality Summit. He is also working to help people after they are released from prison; he pushed the Bojangles Inc. fast food chain, in which he is an investor, to hire formerly incarcerated people. That's proven successful as turnover among employees has shrunk, said Novogratz, who has also hired formerly incarcerated people in his own businesses.

Beyond hiring, business leaders can talk to elected officials about making changes to laws that perpetuate mass incarceration, including harsh parole and probation rules that can prevent the recently released from getting jobs and lead them back into the system, said Robert Rooks, CEO of the Reform Alliance, another justice reform non-profit.
TPG Pushes for Diversity Among Fund Managers (1:15 p.m.)
TPG Co-Chief Executive Officer Jon Winkelried said his firm has started a program to offer funding to more women, people of color and LGBTQ individuals to help promote diversity across private equity.

"One of the challenges that we face is getting diverse entrepreneurs, flowing capital to growing companies that are founded and led by diverse people," he said during Bloomberg's Equality Summit.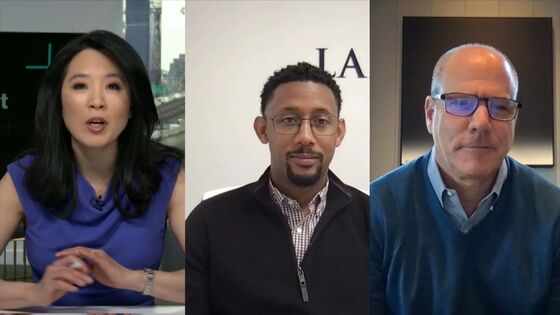 TPG has, for example, backed a real estate investment firm founded by former Atlanta Hawks basketball player Josh Childress. Childress and his team will spend a year as "investors in residence" learning from TPG's real estate group to help prepare them to build their own firm, said Winkelried.
Gen Z Is Key to Overhauling LGBTQ Rights (12:45 p.m.)
The U.S. is facing heightened pressure to overhaul laws on discrimination as a new generation of Americans identifies as LGBTQ in higher numbers, according to panelists at the Bloomberg Equality Summit.
"Things are changing at a pace that we haven't seen since the civil rights era, and it will continue," Michael Lopez, chief diversity officer at Hewlett Packard Enterprise Co., told the summit.
The Equality Act, aimed at protecting LGBTQ rights, passed in the U.S. House of Representatives last month. In more than half of U.S. states, it remains legal to deny service to LGBTQ people, according to Human Rights Campaign data. Members of Generation Z are identifying as LGBTQ at almost triple the rate of adults broadly, according to a Gallup poll released last month.
Domestic Woes Hinder Women in Covid Era (12 p.m.)
Many women forced to leave the workforce during the pandemic will struggle to return unless new policies like extended parental leave and support for child care are implemented, according to Cherie Blair.

The virus brought more attention to the expectation that even women in the workforce will perform a majority of child care and domestic work -- with little evidence that men took on more, the founder of the Cherie Blair Foundation for Women said during the Bloomberg Equality Summit. In a recent survey, 40% of female business owners said they may have to shutter their companies because of the strain, according to Blair.
About 65% of household chores are still done by one person in the home, usually a woman, said Carolyn Tastad, group vice president for Procter & Gamble Co.'s North American operations. The consumer products company is beefing up parental support for its own employees and is running advertising to urge men to help out more.
Hollywood Urged to Add Diversity Behind the Scenes (11 a.m.)
On-screen representation starts with changing the discussions -- and the people having them -- behind the scenes, according to actors Geena Davis and Lorraine Toussaint.
"If there's a female writer, producer, or director on a project the percentage of on-screen characters goes way up," Davis said in a panel discussion at the Bloomberg Equality Summit. "I've found that it's easier to convince people to add more characters than it is to get them to add more people behind the camera."
Hollywood has made some strides in drawing attention to unconscious bias -- and in adding more diverse faces onscreen -- but a lot of the difficult work must be done in production meetings and at studios to create permanent change, Davis and Toussaint said.
Chenault Says Targets Are Key to Equity (10:25 a.m.)
U.S. companies should work together on setting specific targets to improve diversity in their ranks, especially at the highest levels, said Ken Chenault, the former longtime CEO of American Express Co.

"Many companies have tried this on their own, a few have been successful, but the truth is, large companies have not done well on diversity," Chenault, now chairman of General Catalyst, told David Westin at the Bloomberg Equality Summit. Chenault also is a co-founder of OneTen, a coalition of companies working to create 1 million middle-class jobs for Black Americans within 10 years.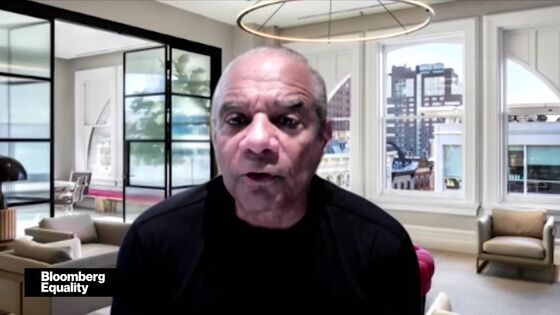 There are fewer Black CEOs of large corporations today than during the early 2000s, Chenault said. International Business Machines Corp., Accenture Plc and Target Corp. are among the companies that have committed to improving their pipelines for Black talent.
Time to Reform U.S. Tax Code, Brown Says (10 a.m.)
A key shift in helping Black Americans accumulate wealth may come from reforming the allegedly "color-blind" U.S. tax code, says Emory University law professor Dorothy Brown.
The tax system has helped perpetuate the fact that White families on average have wealth eight times greater than Black families -- a gap that hasn't narrowed since 1983, Brown said during the Bloomberg Equality Summit.
Because White people are more likely to be married, in single-income families, own homes, and have retirement accounts -- all situations that boast tax advantages -- Black people pay higher taxes, even on the same income, Brown found in her quarter-century of research. She advocates removing the breaks that have disproportionate benefits for White people, as well as a wealth-based tax credit for any household with below median wealth. She also proposed that government do a better job of collecting racial data related to taxation.
Rogers Says Buying Black Will Help Equity (9:30 a.m.)
Ariel Investments Co-CEO John Rogers said companies can work toward racial equality by becoming reliable customers of Black-owned businesses.
"Access to capital is important, but I actually think equally important is access to customers," he said in a discussion at the Bloomberg Equality Summit.
Rogers cited McDonald's Corp., where he's been a board member for almost two decades, to illustrate how major companies can promote Black-owned enterprises. In 2019, the fast-food giant spent almost $1 billion with Black suppliers, Rogers wrote last year in an op-ed for Fortune.