Charts That Show Some of South Africa's Budget Challenges
(Bloomberg) -- South Africa's National Treasury tried to do the best in a "very difficult situation" when it put together the mid-term budget, Finance Minister Tito Mboweni said.
"We must be frank about the challenges we confront," he said in the budget document.
These charts show how big some of those challenges are.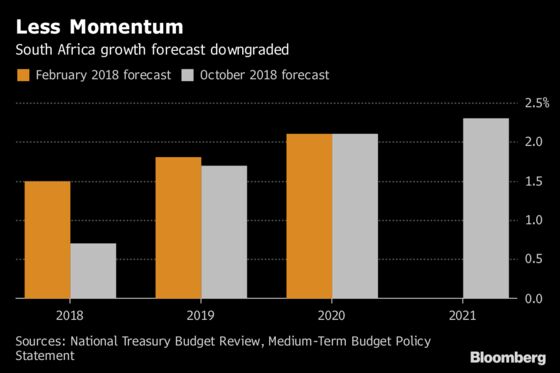 The Treasury more than halved its economic growth forecast for 2018 to 0.7 percent after the economy plunged into a recession in the first half of the year. Gross domestic product hasn't expanded at more than 2 percent annually since 2013 and unemployment is at 27 percent.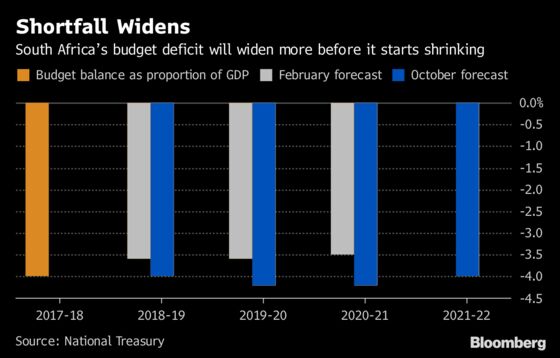 Slower-than-forecast economic growth contributed to the government's revenue shortfall. That means instead of starting to narrow, the budget deficit will widen in the next two years, before it starts shrinking in the 2022 fiscal year.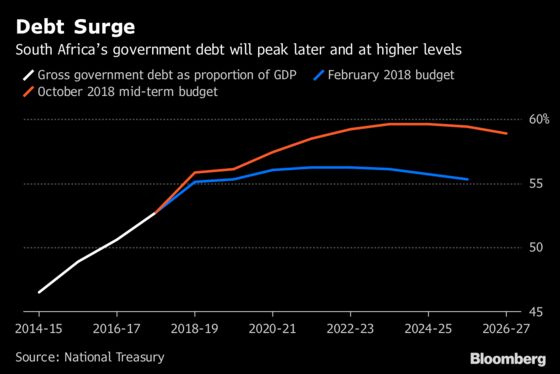 Moody's Investors Service, the only one of three major ratings companies that still assesses South Africa at investment grade, has said it wants to see government debt stabilizing. This will now only happen in 2024 and at a higher level than previously forecast.